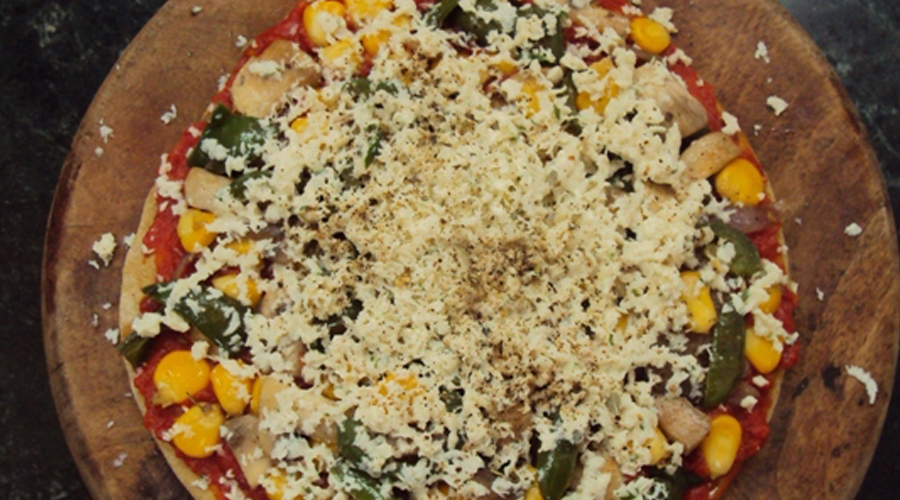 Vegan Mozzarella Cheese
What's pizza without a generous layer of gooey cheese, well we've got the best recipe from Vegan First Contributor Namrata Kshitij
Preparation
Prep Time
10 mins
Cook Time
8 - 10 mins
Total Time
20 mins
Ingredients
1 Cup Cashews, soaked for a 4-5 hours and drained
1-2 Cloves of Garlic
2 Cups Water
1 Heaped tablespoon Corn Flour
A pinch of Turmeric Powder
Salt, to taste
Juice from half a lemon
1/4 Teaspoon Pepper powder
1/4 Teaspoon Italian Seasoning
1/4 Teaspoon Ground Mustard
This recipe is based on a friend's Facebook post. This Vegan Mozzarella Cheese is savory and creamy with just a hint of tang - good enough to be gobbled up right from the bowl! Keep it mild, or spice it up according to your preference. And the best thing? It's so very easy to make, hardly takes 10 minutes if you have soaked cashews on hand. Give it a try and have fun with this incredibly versatile recipe!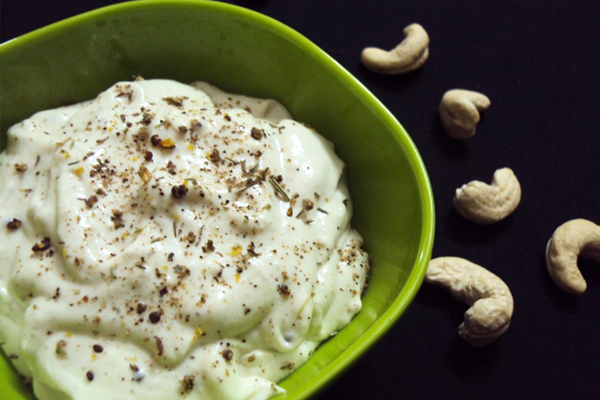 Method:
1. Blend the cashews, garlic, corn flour and turmeric powder with 1 cup of water into a smooth paste. Mix another cup of water to make a thick slurry.
2. Cook the mixture on low-medium heat for 8-10 minutes stirring frequently. The cheese will become thick and bubbly.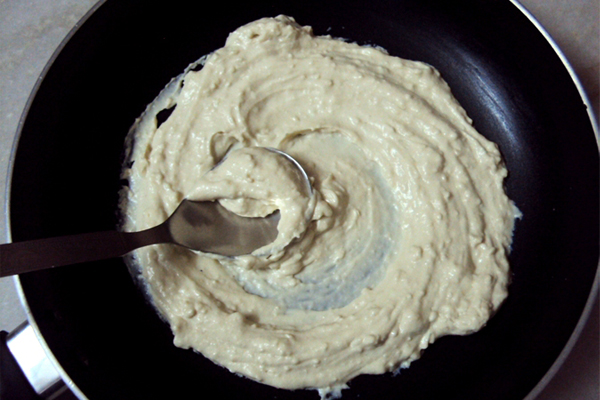 3. Turn off the heat and mix in the lemon juice, salt, pepper powder, ground mustard and Italian seasoning.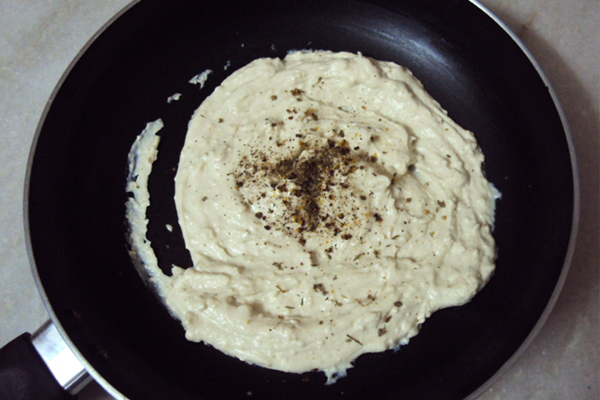 Cheesy toast...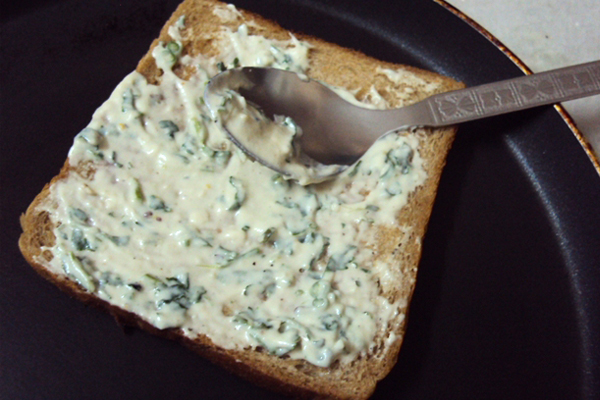 Freeze the cheese into a solid block and grate over pizza and bake.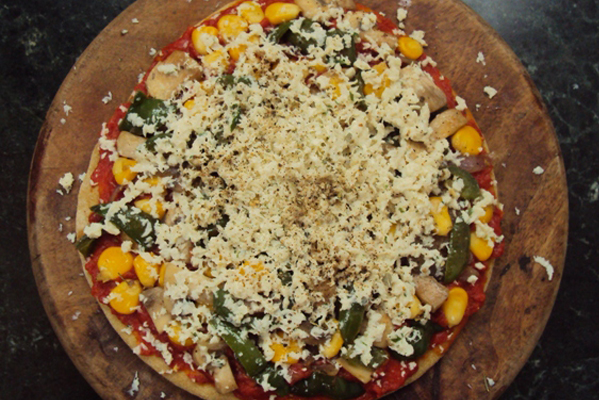 A slice of freshly baked cheesy pizza :)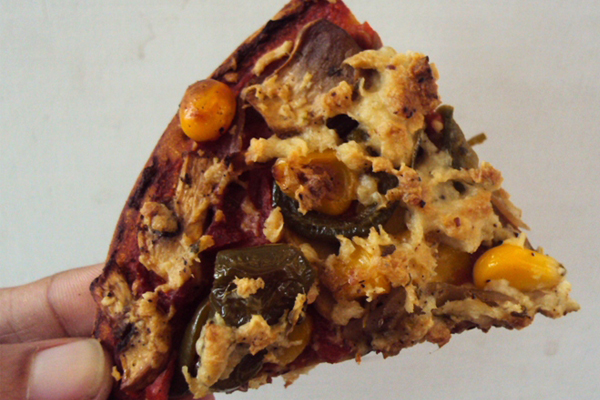 How about adding some finely chopped chili, coriander and mint for a spicier version to serve with stuffed paratha? Also yum!
AUTHOR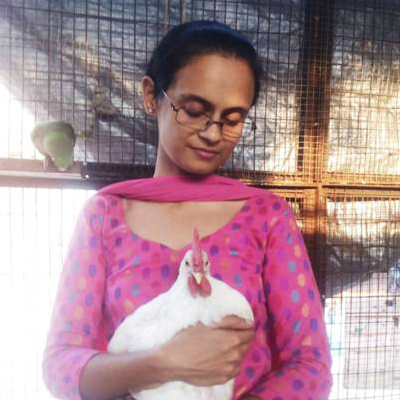 Top recipe contributors