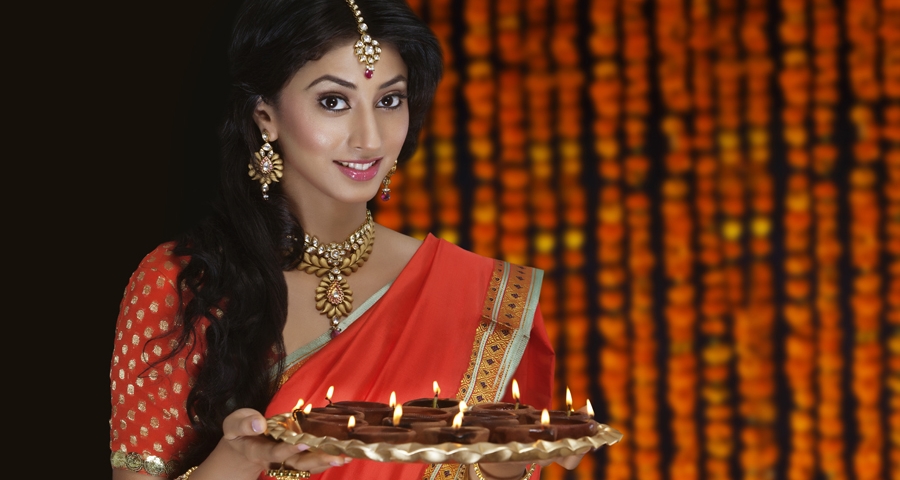 10 Ways To Celebrate Diwali With A Difference
Diwali is probably the favourite time of the year for most of us Indians, as Families and friends reunite to celebrate the festival of lights. Although there's a feeling of joy and warmth in the air, recently the ways we celebrate this festival have become irresponsible and hazardous to the environment.
We burst crackers with reckless abandon, leading to Breathing disorders and eye infections due to residual smoke from fireworks, and these are just the tip of the iceberg. Where were these crackers made? How many children are employed in cracker factories? What are the long term ill-effects of kids employed by the cracker factories? Where do street dogs and cats hide when loud crackers are burst almost through the night?
Celebrations should not damage our ecosystem or cause pain and injury to defenceless vulnerable animals.
Let's look at ways we can keep the spirit of the festival intact, have fun but safeguard our precious eco-system. Continue the festivities with these 10 simple but effective changes. Go green this year!
1. Plastic Lights…No Way!
Diwali is the festival of lights and it wouldn't be half as beautiful without little bursts of light strung around the house. However, try and opt for old-school earthen oil diyas, instead of energy-guzzling electrical lights. These not only look stunning, but are completely organic and traditional. You can also wash the diya and reuse it for many years. Later ask the neighbourhood kids to paint designs on them. Buying your diyas from poor vendors on the roadside will also help them celebrate the festival better.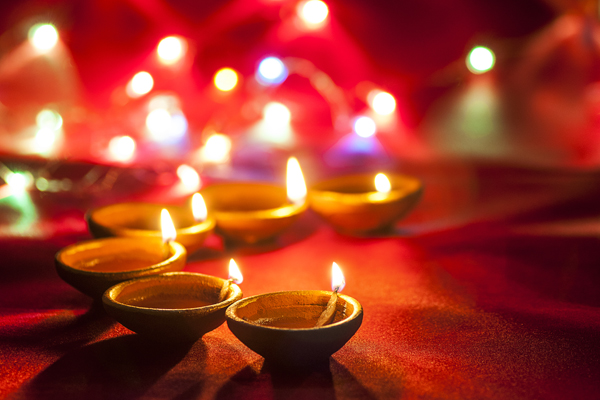 2. Rangoli…Go Traditional

Diwali is incomplete without its share of alpanas and rangolis. Ditch the oil paint and artificial colors. Use the loose flowers discarded by the florists and come up with mind-blowing designs daily. They'll add a ton of colour, texture and yours will be the only house in the building with scented decorations. Also you could use kitchen ingredients like turmeric or tea to fill in sections of your design.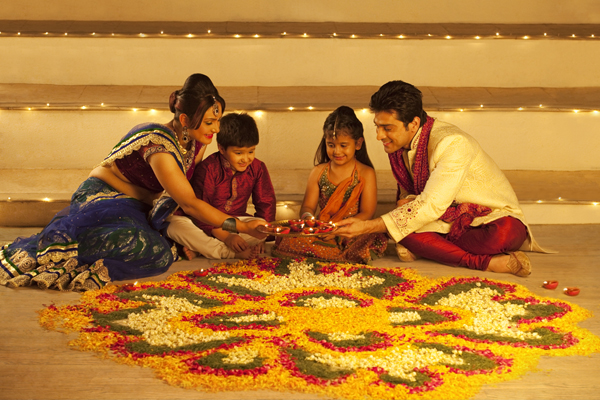 3. Ditch Fire Crackers
Even though there might be eco-friendly crackers available they still release pollutants into the atmosphere. Skip the loud bombs wherever you are. Babies and animals start howling and shivering every time there is a loud blast. Many stray cats and dogs in the vicinity are run over by cars every Diwali or get burns because of the crackers. Even pets sometimes get anxiety due to this.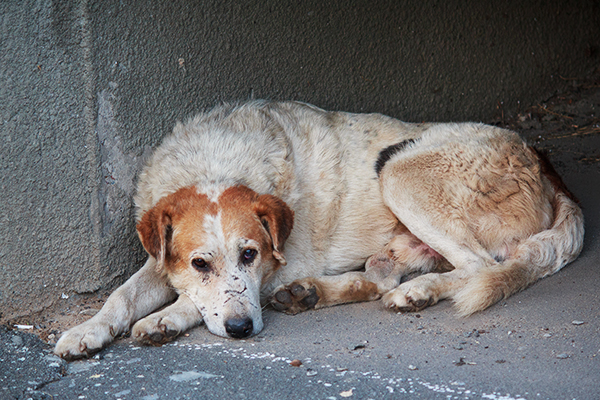 4. Upcycle Last Year's Supplies
If you're not already doing this, this is the time to start. It really makes no sense to buy fresh supplies for Diwali, each year. Recycle light bulbs, candle-holders, diyas and agarbati stands. Get old sarees stitched together for a quilt or convert your dupattas into pillow cases. You might just have the prettiest house in the neighbourhood.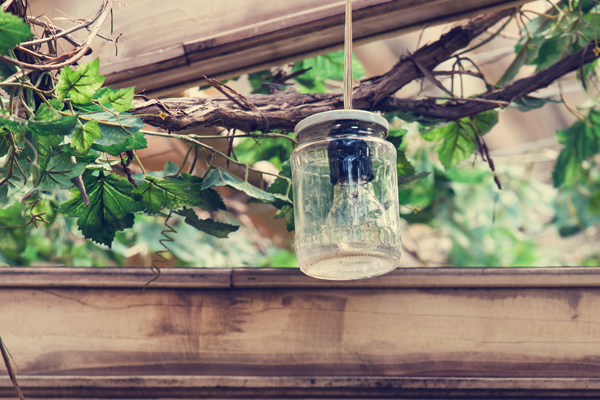 5. Great Gift Ideas
Gifts are synonymous with Diwali, but ditch the routine candles and curios. Change things by opting for organic gifting options. Green tea or chamomile tea combined with a ceramic mug. Plants make for great gift ideas and add an element of positivity to a space. If you are the kind who trips on home décor then handicrafts make for unique gifts which help our local craftpeople. You can also donate old clothes and shoes, or give away gadgets you haven't used to people who really need them. Make sure to only give something which is in a presentable condition.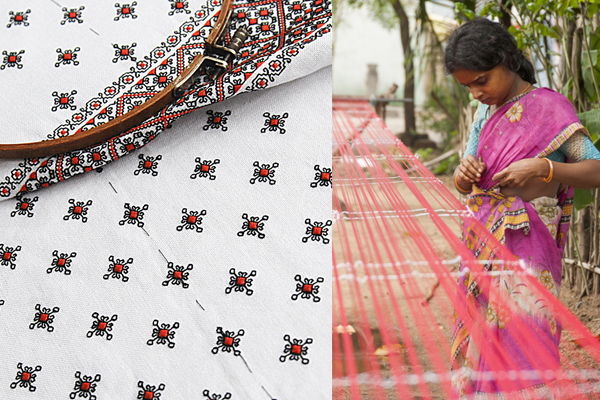 6. Wrap Responsibly
Avoid those rolls of shiny, glittery wrapping paper which can be used only once. Buy plain paper, some non-toxic paint and unleash your own creativity. Old newspapers also make for a great foundation to paint your wishes on, and add a wonderful personal touch to your present. If that seems too dull, you could even use old stoles, to wrap up gifts. Be a little unique and stand out in the crowd.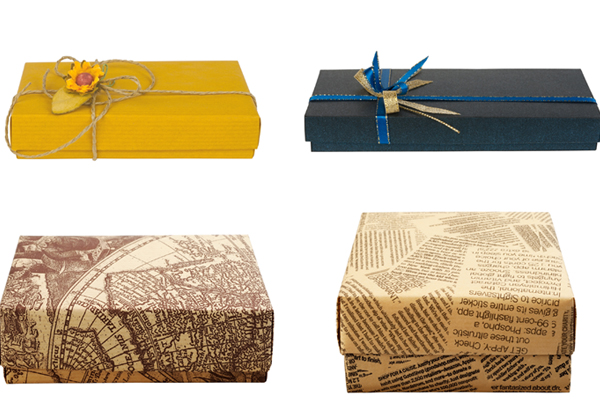 7. Mithai Can Be Healthy
We normally go to town on the mithai boxes we send out on Diwali. But how about changing things up a bit? Ditch the regular greasy mithai options for something healthy. Dairy-free alternatives are perfect for those allergic to lactose or the committed vegans. Or use the sugar free sweets made with date syrup. Choose confectionery made with coconut flour and soya milk. Your recipients will thank you for not increasing the size of their waistlines!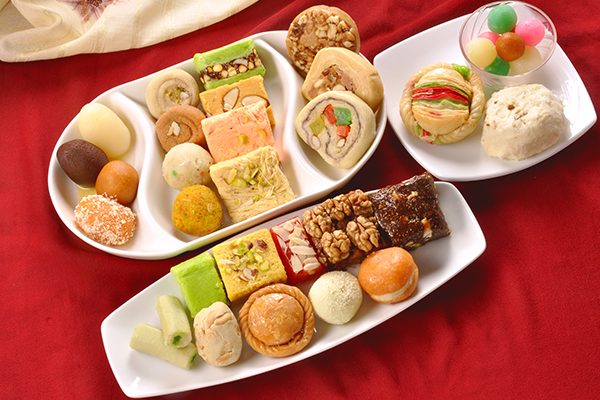 8. Save Water
If you're having people over for a grand Diwali bash, save water. Choose eco-friendly and biodegradable utensil options instead of plastic or thermocol alternatives. Plus you can enjoy the party without worrying about losing a plate from your precious set. Even banana leaves and edible cutlery are funky options, so dare to be different.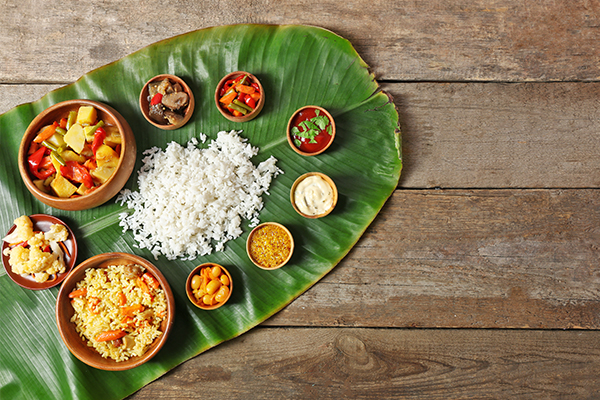 9. Be considerate of your surroundings
A celebration is a true celebration if it's joyous for everyone. Create a space in your area where dogs and cats feel safe. Feed them so that they don't get burn injuries when they are searching for food. Comfort a terrified stray or give shelter in your building corridor to a nervous cat.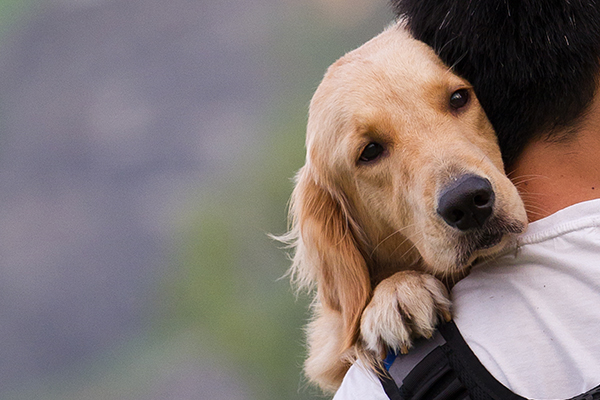 10. We Are Family
This could be difficult to manage but it's worth a try. Cement your ties and build bonds by getting your friends and family under one roof instead of having multiple Diwali celebrations around the city. This helps localise pollution and waste to one area and is a more efficient way to celebrate. And also becomes a great excuse to reconnect with old friends and make new ones.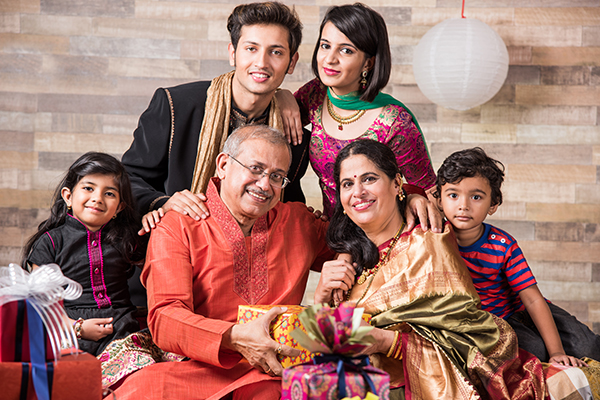 image credits: shutterstock
AUTHOR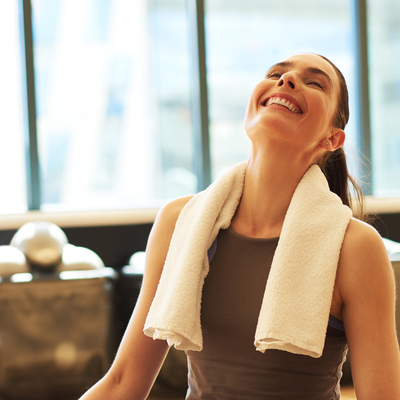 trending
Be a Vegan First Informer
Send us buzzworthy news and updates