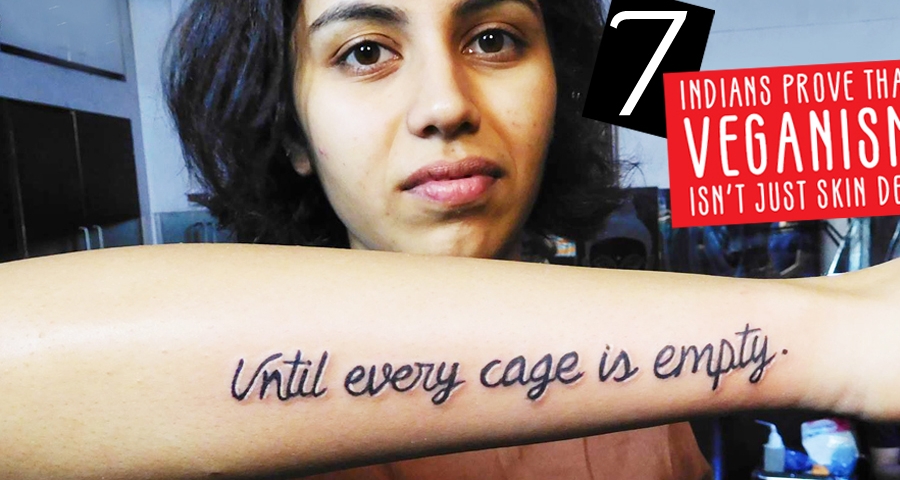 7 Indians Prove that Veganism isn't Just Skin Deep
These inspiring Indian vegans have not only marked their bodies but also their souls. Their belief in veganism and living a life that is absolutely cruelty-free is a testament we can all understand and appreciate. There are so many of us who feel the same way but are apprehensive of getting inked. Once you get a tattoo it is on there for life, but isn't the decision to be vegan the same - for life? These 7 vegans took the plunge and the result is beautiful!
Barkat Dhodhiya, Pune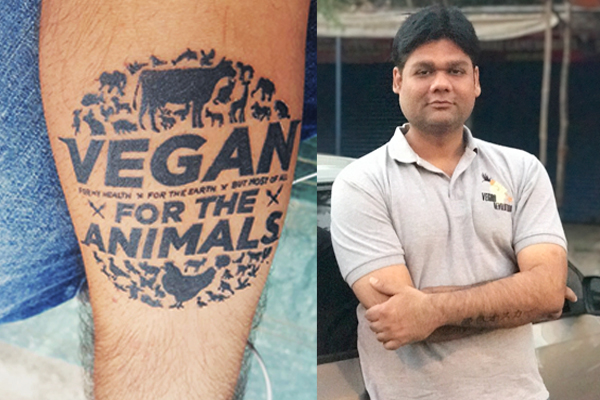 "I wanted to tell people that veganism is more than just food."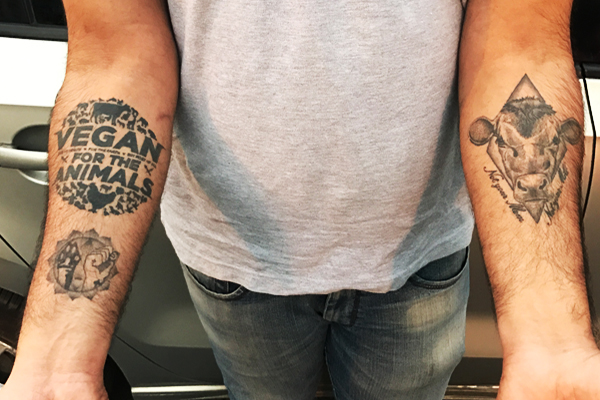 Lakshmi Venkatraman, Bangalore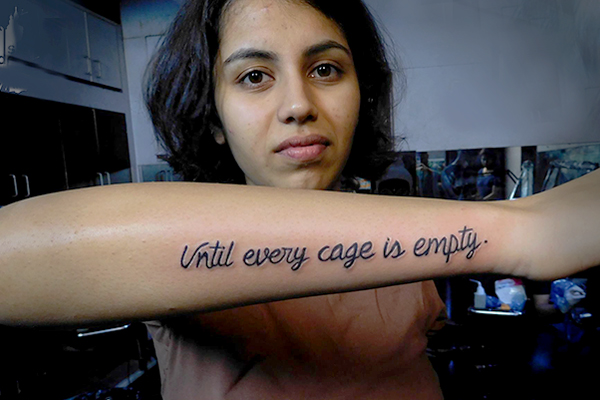 Lakshmi's tattoo and expression certainly says it all. Need any more motivation?
Shasvathi Siva, Mumbai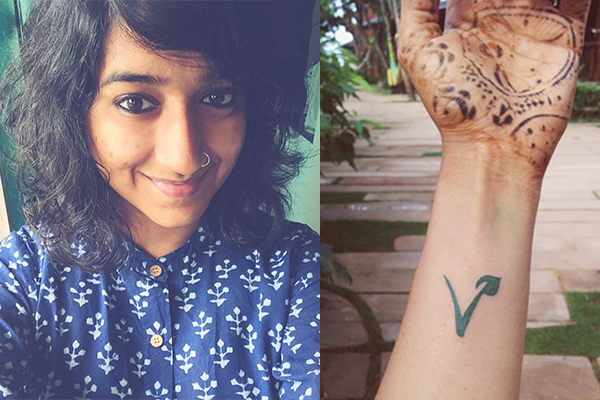 "I wanted to get a tattoo related to veganism, but I was unsure of getting anything too elaborate as it was my first tattoo. Then I remembered Sneha Poojary's tattoo, she sent me a photo of it and I got the same one, smaller size. It means a lot to me as veganism changed my entire life. I cannot wait to get more vegan tattoos!"
Namrata Kshitij. Delhi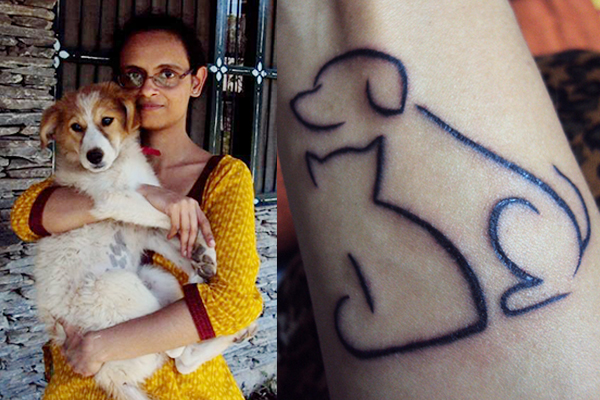 "Going vegan was the best decision I've made and I got myself these tattoos for my Veganniversary"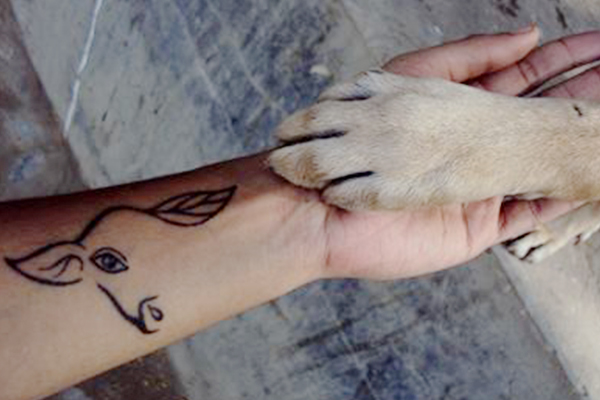 Beas Basu, Kolkatta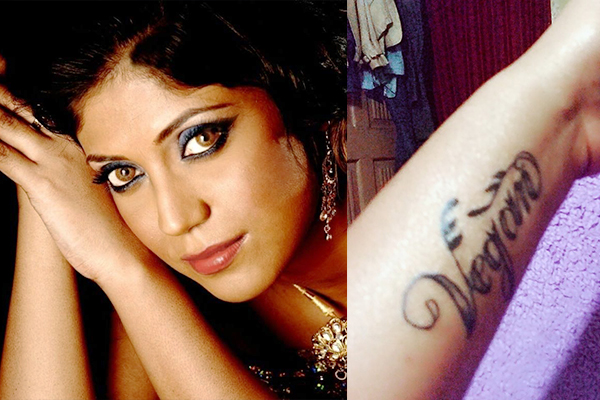 "I was a born Vegan may be. Mom said when I was just couple of months old I used to take care of ants, and feel empathy towards them, I didn't want to hurt any creature. There are so many many incidents, although I can't remember them. so yeah now I feel I was a born Vegan and wanted that tattooed on me forever."
Sneha Poojaray, Mumbai


"I Chose a vegan symbol tattoo as I wanted people to ask me what it is, which gave me an opportunity to talk about the cruelty inflicted upon animals by us"
Dr Rashmi Menon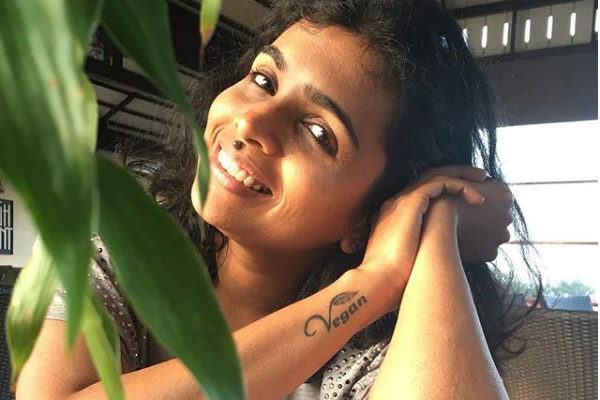 Dr. Rashmi Menon is more than just a vegan, she is completely raw. It's been her third year of being raw vegan and 90% fruitarian.
Dawa Liebe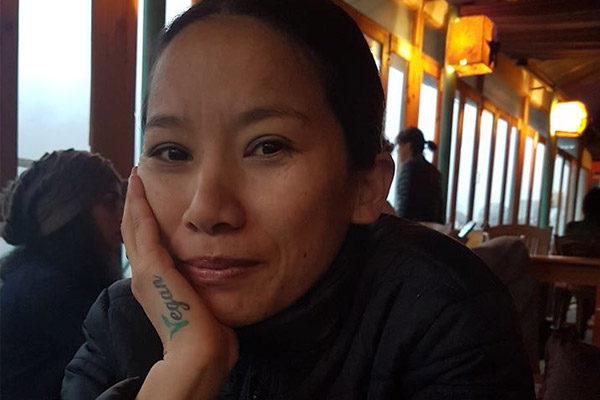 "I have a beautiful vegan tattoo, and it shakes hands too!"
Koushik Raghavan, Chennai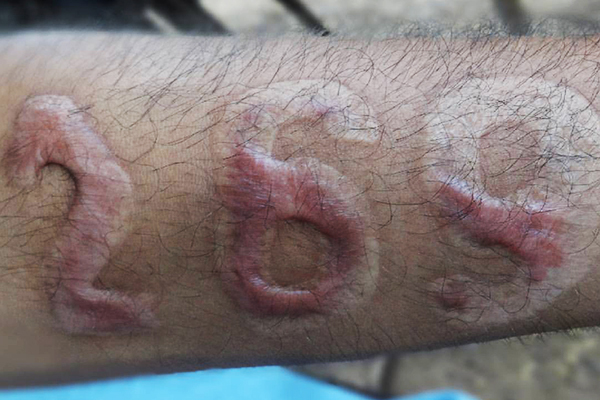 "As long as people are going to hurt animals, activists are going to do this to raise awareness. Please try to go vegan and eliminate animal products from your diet. You will do good to the animals, the planet and yourself!!", says Koushik. People often put a stamp on animals in slaughterhouses, Koushik made a point with an extreme expression with this tattoo.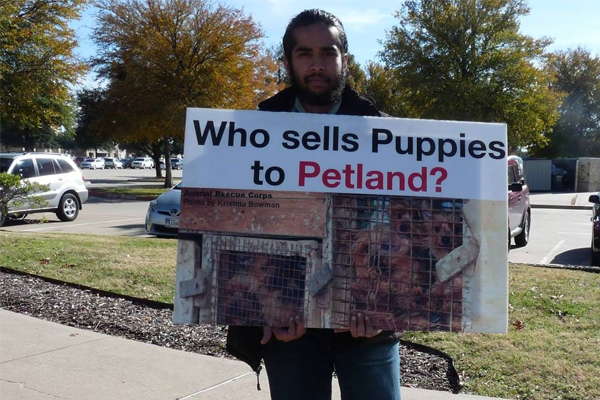 Is tattoo ink vegan?
Sometimes; as with so many products these days there could be variants that contain bone char, glycerin, gelatin, shellac etc. It's always better to call up your tattoo studio or have a talk with your artist to get the details on things like this. There are vegan inks available, so don't worry if you really want one you can get it!
Where can you get vegan tattoos from?
Most Tattoo artists are aware of what vegan inks are and provide them. Inksanity in Mumbai is one such tattoo studio and tattoo artist Sebastian ensures that the ink is vegan. We asked Sebastian to recommend some Vegan inks for our users, he says "Dynamic Colors, USA, is very well known for black colours in India and are 100% vegan and cruelty-free. I have had a long discussion with the owner about the ingredients and manufacturing process. Apart from that Eternal, Intenze, Starbrite and Skin Candy are companies that claim they are vegan"
Speaking on his experience Sabastian says "Mostly whenever vegans have come to me, they have done their research on vegan inks beforehand. Although the industry is growing, many still don't know what their inks contain." So next time you approach the studio, google some vegan brands and ask the tattoo artists if they can source them. It's easier than you think!
Still not inspired to get inked?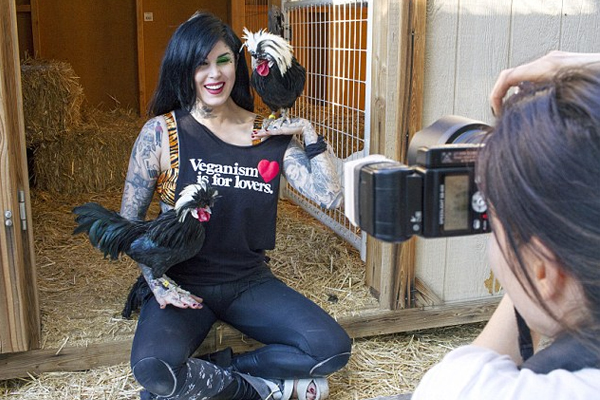 Image Courtesy Clearly Veg
Kat Von D is an American tattoo artist, model, musician, television personality and an ethical vegan. Just like her shirt says "veganism is for lovers" - now wouldn't that make a great quote for a tattoo!
Do you have an inspiring vegan tattoo? Share your tattoos with us in the comments below.
*UPDATE* We have added more people to the list, however, the title cannot be changed. That's what happens when technology can't keep up with the awesome vegans who are all inked!
Like this?
Read: Things You Experience When You're The ONLY Vegan In The Family!?
Read More: You Need To Go Vegan NOW! Here Are Top 11 Reasons Why!?
AUTHOR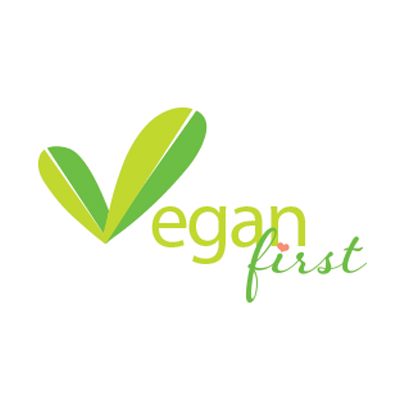 trending
Be a Vegan First Informer
Send us buzzworthy news and updates
related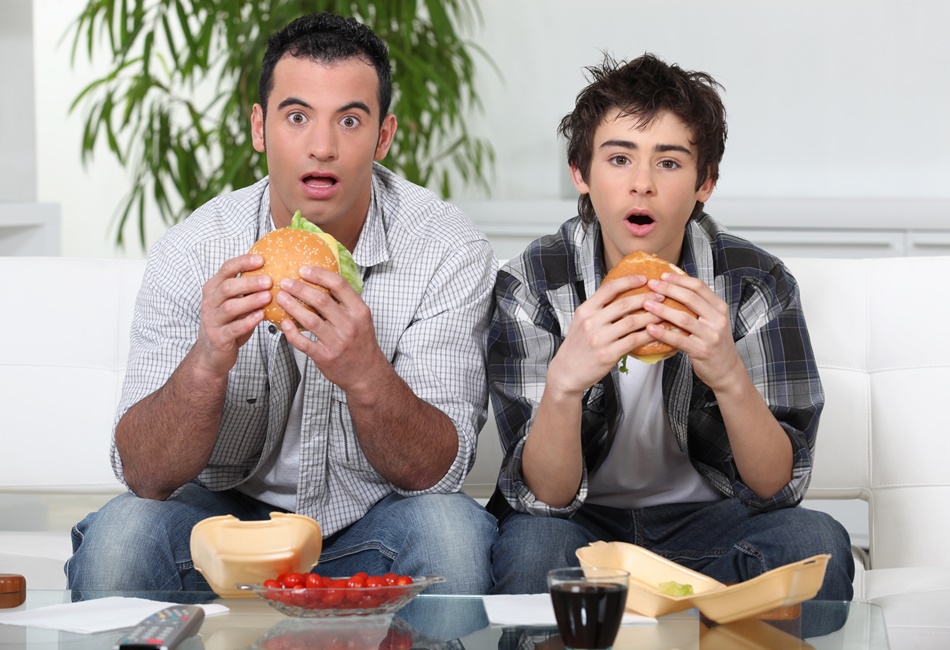 10 Mistakes That Every Newly Turned Vegan Makes! (You're Not Alone!)