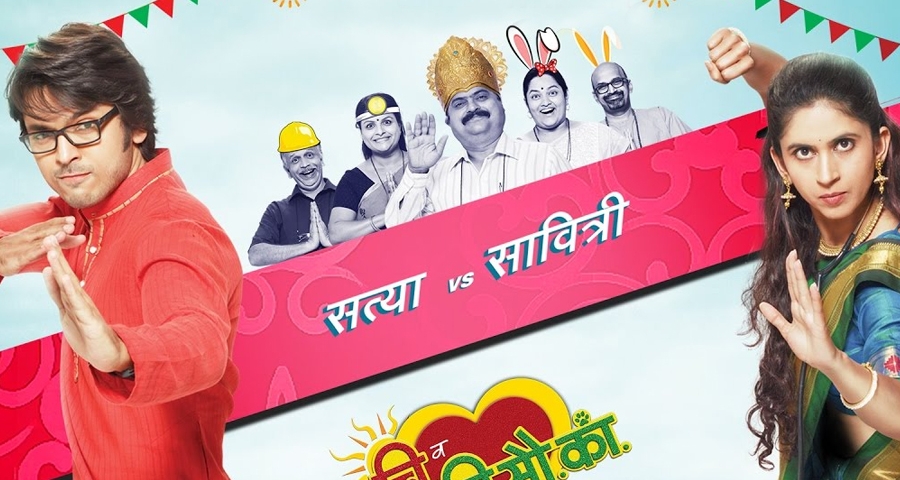 8 Times 'Chi va chi sau ka' captured the Spirit of the Marathi Vegan Woman
Wait what? Did someone just say one of the lead characters in a Marathi movie is vegan!? Yeah, that is how I came to find out about the movie. Just the fact that people who watch this movie are actually going to know or at least get a gist of what veganism is about made me so overjoyed that I took my entire family with me to watch it - and it did not disappoint! After the movie was over we all walked out of the theatre smiling, nodding and telling each other how much we liked it and what we liked about the movie. Here are some of my thoughts.
This is a light-hearted romantic comedy where the clichéd part of the parents dragging their kids into an arranged marriage takes place. But what impressed me about this movie is the way the director Paresh Mokashi and co-writer Madhugandha Kulkarni portrayed live-in relationships before getting into an arranged marriage in a logical way. Savitri (Mrinmayee Godbole) is this strong independent woman who does not settle for anything less than what she deserves. She is not afraid to speak her mind and is the kind of person who takes charge of situations. Even though she considers her parents' constant arranged marriage nagging, she has her own conditions. Satyaprakash (Lalit Prabhakar) is a well-established young man with a solar power venture. He does everything he can to save water and bicycles wherever he can. But he is the kind of person who doesn't stand up for himself. He too gives into his parents' convincing and finally agrees to go see this girl who turns out to be Savi, who refuses to get married unless she gets to know the guy by living with him. They label this process an 'experiment'. Although my favourite in this entire movie was Satya's ajji (Jyoti Subhash), she is this badass of a grandmother, I would want to be as cool as her when I am that age. She is the only one, who is supportive of the live-in idea and has the best comebacks in the movie!
Watch trailer HERE
And let's not forget those 8 Times when Savitri was so relatable it made me go - "I feel you, sister":
1. Every time she goes out of her way to save the smallest of insects and makes sure she doesn't step on any. That is what the movie starts with, her trying to put the caterpillar back on a leaf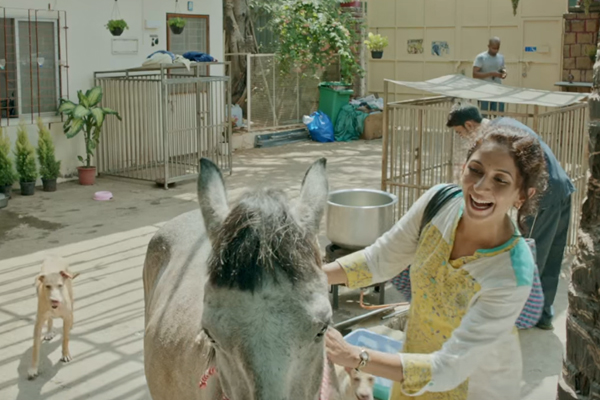 2. Her getting all excited when someone says "Save animals". When she gets in the auto and someone outside yells something which is close to save animals when translated but it was actually save water.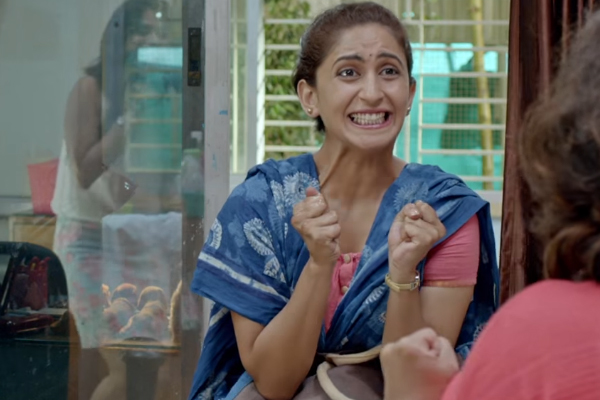 3. Whenever people ask her if she would like chai (tea) and when she refuses and gets asked why - she has to explain again for the 100th time.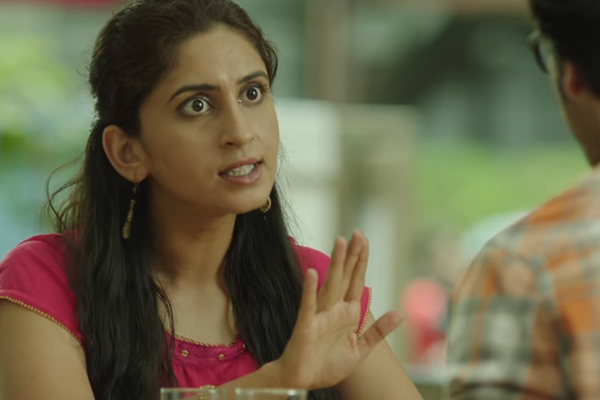 4. The time she is asked "So, for how long is this vegan fast going to last?"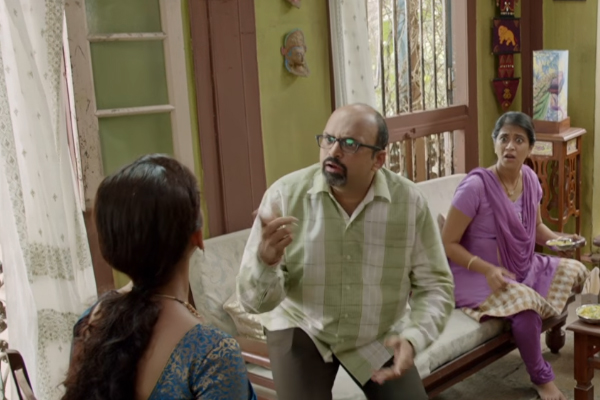 5. Getting all teary eyed while explaining the horrors of slaughter houses. When she breaks down in front of her and Satya's family talking about her visit to a slaughter house.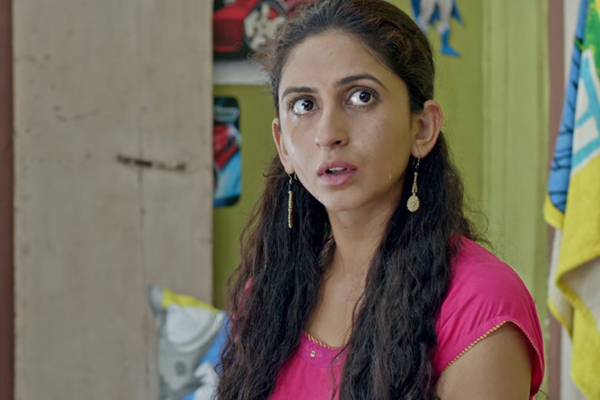 6. When she is asked why she is leading this lifestyle and she explains very patiently how she is vegan because she loves animals and what is the point of that love if she does not do anything about it.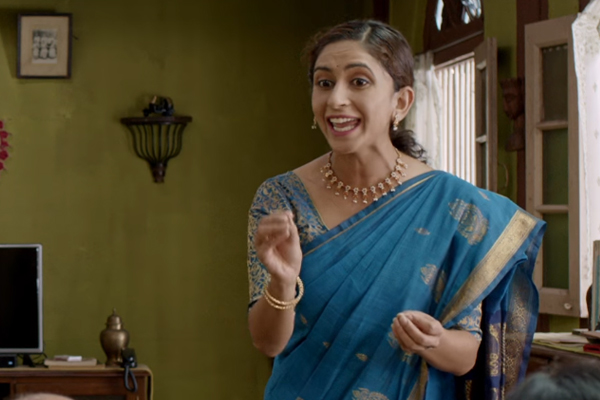 7. Gets annoyed at people exploiting animals and is very vocal about it, like that time when she gets mad at this kid and his parents when he is about to ride a horse.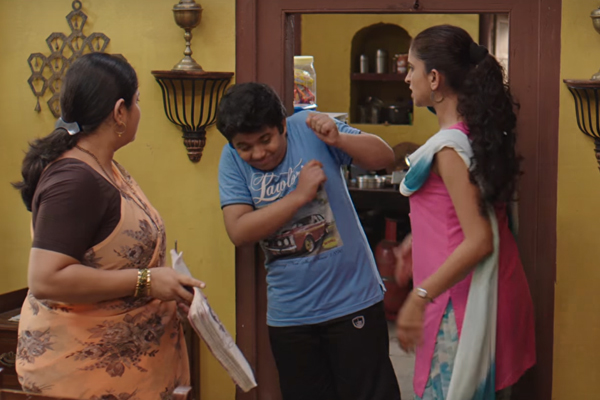 8. When she casually just talks to animals with all the love and respect they deserve. Walking in her clinic, first things first, she goes and greets all the animals. Even though I am not a vet, I have had moments where I would just end up randomly greeting a street dog or a stray cat and talk to 'em asking how they are. And yes, I do get looked at.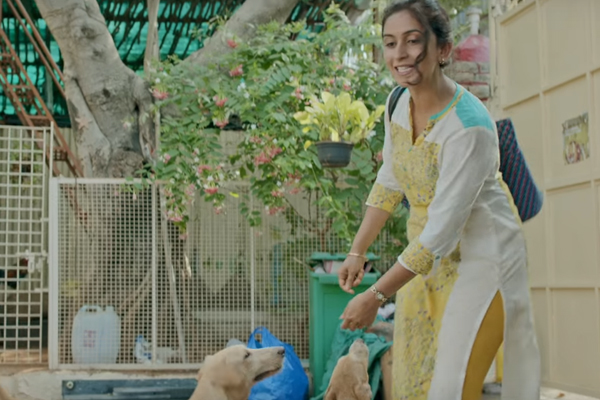 As much as the vegan references in the movie made me happy, over all it turned out to be a very fun and enjoyable film to watch. There was a nice touch of new concepts blending in with the old ones.
* All Images courtesy Zee Studios
Like this?
Read: #MyStory Brinda Poojary - Stop Being Desensitised!
Read More: A Father-Daughter Story: How to host an Eco-Friendly, Vegan Wedding
AUTHOR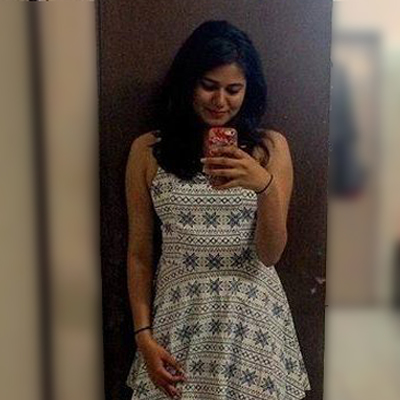 trending
Be a Vegan First Informer
Send us buzzworthy news and updates