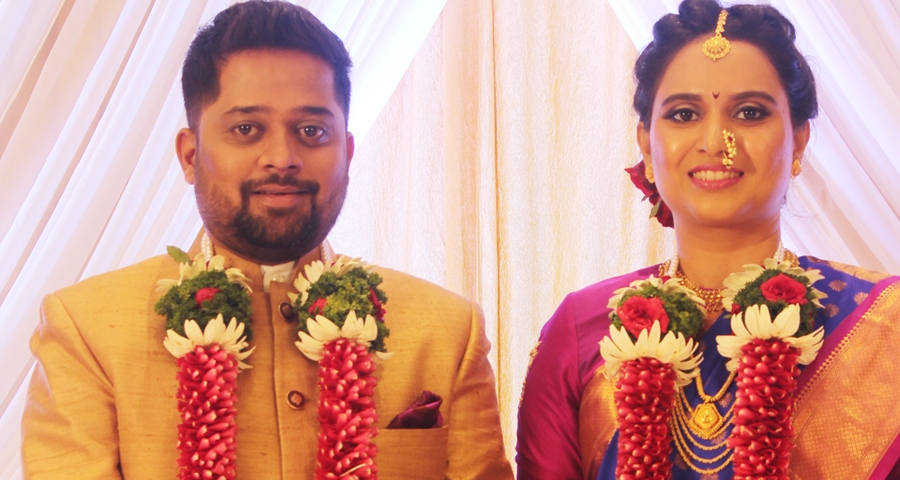 A Satyashodhak Vegan Wedding Like no other!
Mudra Shirvaikar is not your typical bride and after you read her story about her fabulous wedding, you'll understand why.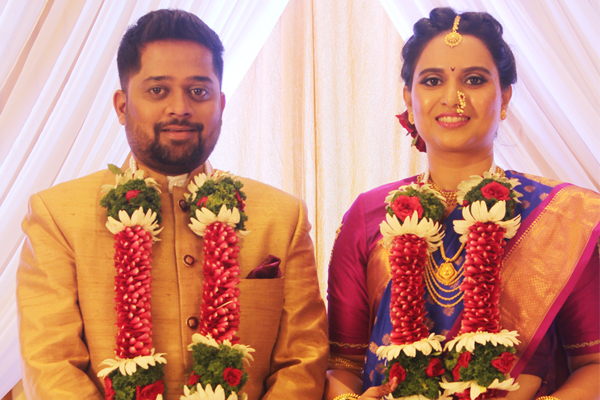 As a tribute to the legendary path-breaking work of Mahatma Phule, and with the view that Animal oppression is a continuation of the same complex that perpetuates discriminatory practices within the society, we decided we wanted to conduct a one of its kind Satyashodhak Vegan Marriage.
We had a lovely Anchor, Suvidha, who expertly wove both the topics together to make it palatable, relatable and thoroughly enjoyable for the guests.
The wedding began with our introductions, and some kind words from our relatives, friends and well-wishers. Some light-hearted funny memories were shared, along with some emotional moments, while the marriage registrar continued formalities to register our marriage under the Special Marriage Act. After the registration, the Satyashodhak Mangalashtak were sung by my Uncle and Aunts, following which we exchanged garlands.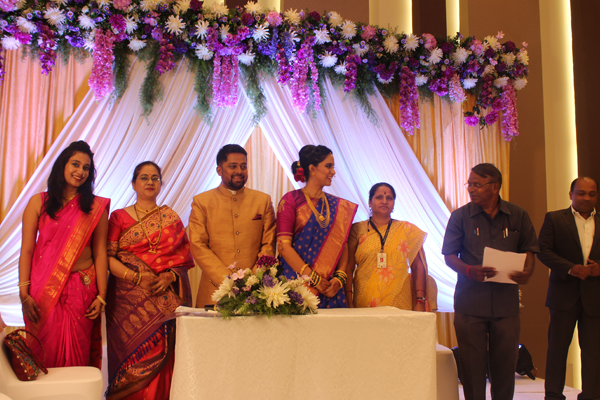 The sweetest moment was just before exchanging the garlands when the Anchor called us forth to share some thoughts and resolutions for the future. Ameya took the opportunity to inform the audience how I have been Vegan for 5 years and what Veganism entails. This was the best way I could hope for my wedding to serve the purpose by setting awareness among 250 odd guests about Veganism.
After the garland exchange guests proceeded to lunch.
Let's Talk about the Food
Deciding the menu was the most challenging task. The Hotel had a set list of items to choose from, with emphasis on Paneer, Yogurt based items. Dessert was the point of contention, as no wedding is supposed to be complete without ice cream.
But it was made a lot easier by Chef Ashish, who took a personal interest and an open attitude encouraging me to share my ideas for the menu. At one point, he even obliged by asking the hotel's ice cream vendor if they could provide soymilk based ice cream (which of course was a long shot that did not work out).
The game changing part was the entry of Chetan Pal, founder and CEO of Chetran Foods — Pune's first and only Soy-based food company. Through a Business to Business alliance with The Gateway Hotel, they were instrumental in enabling mind blowing soy-based substitutes for Paneer, Yogurt and even Hung Curd!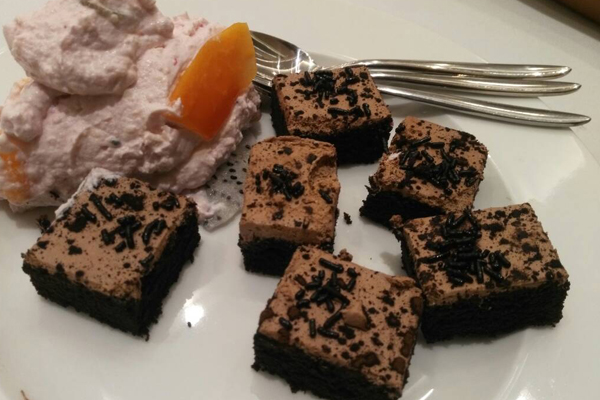 The dessert was the biggest challenge and the night before I was supposed to send in the final menu, I was under a little pressure. The family wanted me to include dairy based ice cream in an otherwise Vegan menu, so as not to 'disappoint' guests. My suggestion for Shrikhand as an alternative was shot down as they opined that it conflicted with the other dessert item that was Aamras. I stayed up that entire night searching the internet for desserts from around the world, similar to Shrikhand. I discovered that Greek Yogurt is basically Hung Curd, which Shrikhand is made from. I also came across a Fruit Trifle that was layered with flavoured hung curd instead of custard. As Fresh Fruit Trifle was part of the menu list provided by the hotel, I just put it in as one of the desserts I wanted, with the description. I also asked them to top it with Rich's Non-Dairy Whipping Cream! And to my utter surprise and delight the next day, they actually replied to mail saying that they would go ahead with it as it is, no questions asked.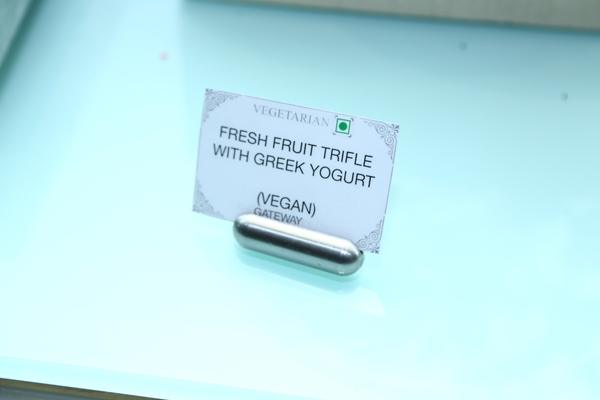 During the wedding, people came and told us how they loved the food, especially the 'Paneer' starter. They relished the raita without a single doubt about it not being their regular 'Dahi' raita! And the biggest surprise of all was when some guests gushed how much they feasted on the desserts!!! The thing I had been the least confident about actually became the most loved part of the food!
There is something about weddings and love in general that forms an emotional connect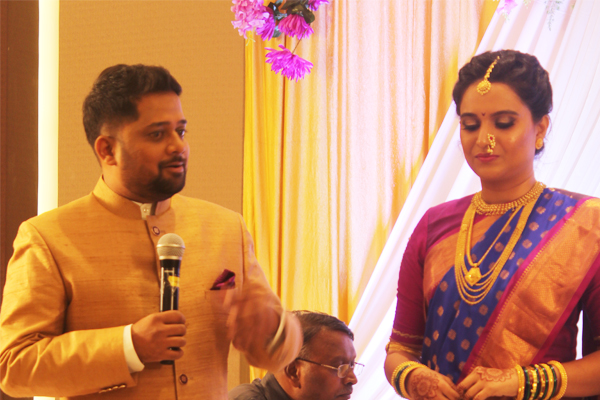 Ameya and I met in college and became friends. We were both interested in social and environmental causes and took initiative in activism surrounding numerous issues in the city, particularly the Biodiversity Parks Reservation to protect Pune Hills from being constructed upon. We also led one of the most successful, self-sustaining urban afforestation projects on the Chatushrungi Hill top with plantation of approximately 2000 trees of indigenous varieties which have grown into a biodiversity haven.
Through our joint work, our bond developed over the years, from mere camaraderie to one of deep rooted trust, respect and transparent love.
However, I was against the idea of marriage, because of the social stigma attached to it, especially disadvantaging women. Also, the marriage inequality angers me as the law only allows heterosexual marriage as legal. All in all I also detest that society looks at marriage as some form of a normal goal to be achieved, and has a strange attitude towards people who choose not to marry, or who choose to end their marriages.
So for many years, I had a clear idea not to get married. However a time came when for both of us, and Ameya especially, it was getting increasingly difficult to validate our relationship without the socially acceptable tag of marriage.
My vision is for a future where marrying or not marrying, at whatever age, would not be a social compulsion, and it would be based on friendship, rather than sexual partnership.
Knowing the unshakeable bond of friendship I shared with Ameya, that withstood ideological conflicts, personal tragedies, separation and a period of my depression, I realised that by marrying him I would simply be aligned to my own ideas of marriage — to commit to a lifetime of friendship.
Throughout this, our families knew both of us very well and felt certain that each would make the ideal life partner for the other.
Fun Facts from the Wedding
1. Makeup was Cruelty-Free (Kryolan + Urban Decay + Body Shop)
2. Water was served in glasses, no plastic used.
3. Decorations were made with fake flowers which can be reused, thus reducing solid waste.
4. There is a tradition of buying Gold in form of ornaments which is to be worn by the bride. It is a mark of a commercial exchange, which reduces the woman down to an object. Traditionally this practice has put pressure on the girl's parents, to provide enough gold to please the groom's family, and over time, mixed with the bearings of patriarchy, has made the girl child undesirable. Initially opposed to wearing gold, I finally relented on the condition that I would only wear borrowed gold ornaments. So on the wedding day, I wore gold ornaments borrowed from my maternal grandmother, my late maternal grandmother in law, my mother and mother in law, and my sister in law. It made everyone happy to see the bride wearing gold, but gave me the satisfaction of approaching the problem in a different way, rather than showing up with no ornaments.
The Back Story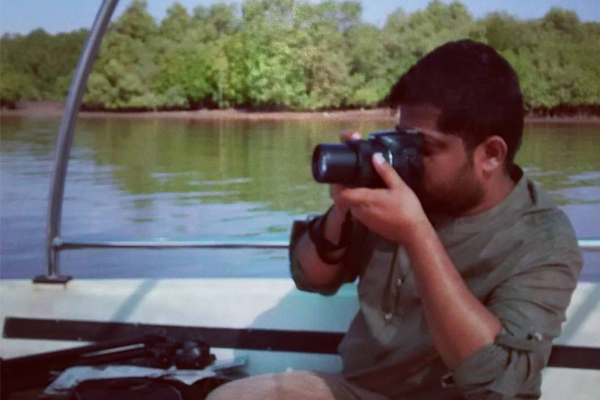 Hubby Ameya, Image Courtesy Instagram, Mudra
Both Ameya and I are rationalists who wanted to simply sign the marriage documents without any ceremony. However, both of the families were too thrilled for our marriage, to pull that off. Moreover, since we have been together for more than 12 years, the occasion called for some form of celebration. So we decided that if we have to do it, we will do it our way.
We both have been deeply influenced by the work of Mahatma Jyotirao and Savitribai Phule. They were social reformers way ahead of their time, who braved the wrath of the dominant violent priest class, in their relentless work to overthrow sexist and casteist practices and establish social equality.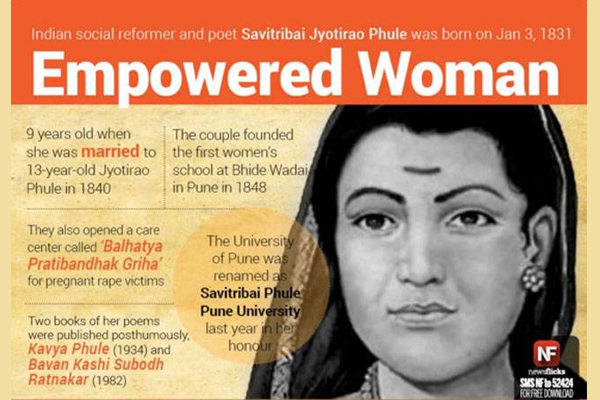 Image courtesy Indiantoday.com
The Satyashodhak (Truth-seekers) Movement was started by Phule in 1870, to spread the ideals of rationalism and equality. Mahatma Phule at that time penned a very important work — a series of 'mantras' and 'shlokas' he composed which were based on feminist, humanist and sociological ideals. Among them, the most important were Satyashodhak Mangalashtak Saha Sarvalagnavidhi — a tool enabling the conduction of marriages without a priest. It involved an alternative set of Mangalashtaka which could be recited by a senior member of the family.
Both Ameya and I are also very dedicated to the causes we support. Ameya is a self-driven environmental activist who has worked both for urban afforestation on the hills of Pune, as well as fought against all odds, sometimes taking on dangerous foes, to conserve tree cover, and save important trees in the city. He is also an ardent bird lover, bird watcher and amateur bird photographer, by the name 'A Silent Witness'. Ameya is also a thorough dog lover.
Despite growing up in a meat eating Goan family, I decided at the age of 18, to turn vegetarian though I never actively identified as an 'animal lover'. I started working actively for welfare of stray dogs over six years ago. When I started fighting for 'rights' of street dogs, over time I realised that I had to fight for the rights of 'all' animals, which included farm animals. Five years back I had a chance encounter with the most celebrated Indian Vegan Activist, Dr. Nandita Shah, which transformed me from an apologetic Vegetarian to an empathetic and emphatic Vegan.
What a wedding huh? Just goes to show, there are many couples, many different types of weddings, different families and all of them can co-exist and enhance each other's lives.
Like this Article?
Read: A Father daughter story: how to host an eco friendly vegan wedding
Read more: A truly green engagement on world vegan day
AUTHOR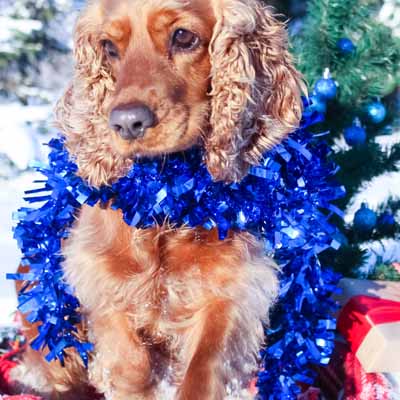 trending
Be a Vegan First Informer
Send us buzzworthy news and updates
related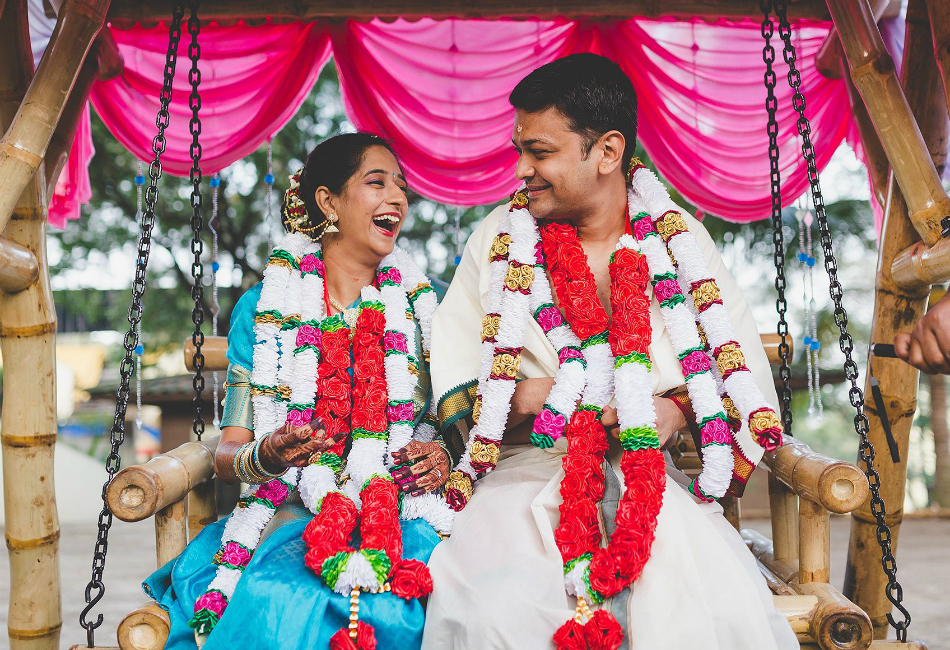 Shasvathi & Karthik's Vegan and Eco-friendly Wedding Will Definitely Inspire You!
3.8 K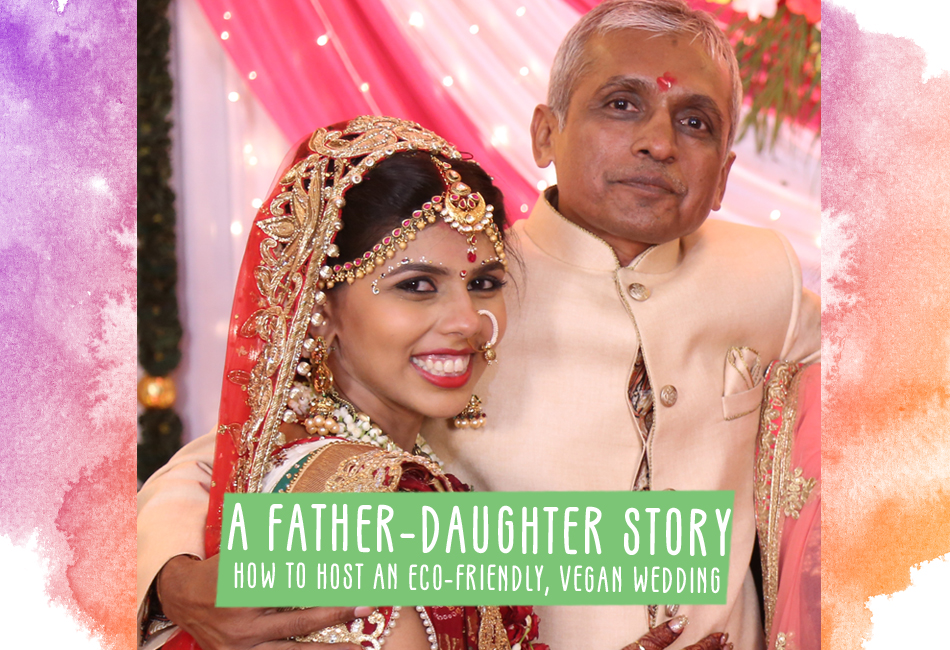 A Father-Daughter Story: How to host an Eco-Friendly, Vegan Wedding
9.9 K