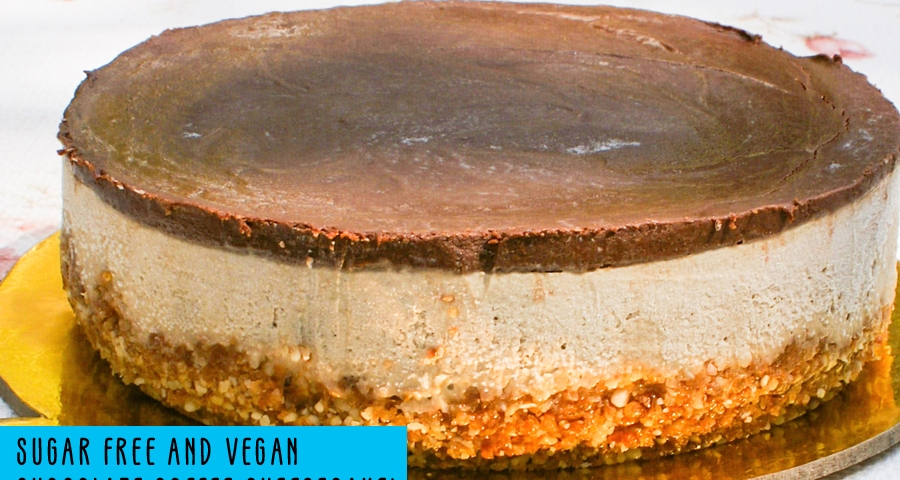 Bakeart - The Delhi Based Bakery with Guilt-Free Options!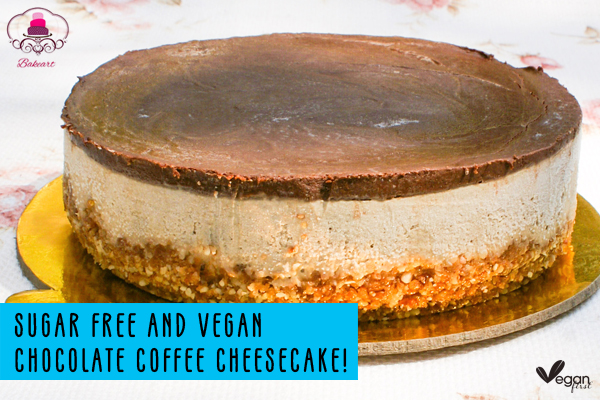 It's not often you find a bakery that specialises in vegan baking. Not only that but Bakeart creates products that are suitable for any allergy or diet restriction. Making them a cut above the rest. The Delhi based bakery, Bakeart turned vegan in 2016 after they took part in the Holy Cow Festival. Vaibhav and Arti Jain joined a few vegan Facebook groups to spread the word about their participation, this is where they stumbled upon videos that were posted about the dairy and meat industry. These videos forever changed them and their company. It just goes to show, how effective the online vegan community really is.
Speaking about this Arti Jain, Founder of Bakeart says "When I went vegan in 2016 and turned Bakeart vegan, it was from a sense of righteousness and a deeply felt ethical value system. I did it without even having tried and tested recipes at hand or knowing how to bake vegan dishes. When I look back at the year and a half gone by, it is with a deep sense of satisfaction. Bakeart has sent out and received immeasurable love back and it is my greatest pride and joy to have created a brand and a business that is synonymous today with kindness, compassion and food quality that continues to be consistently great."
Since their switch, Bakeart has made it their mission to deliver tasty treats that are chemical free, gluten free, sugar-free and even oil free! We at Vegan First love a great vegan journey and this one, in particular, caught our attention. Decadent Brownies, moist cakes, crusty bread - all vegan, all delicious! Have we got your attention yet?
We've listed our favourite Bakeart products for you to see the plethora of items that they can expertly produce.
1. Ice Cream Cake - summer at its best!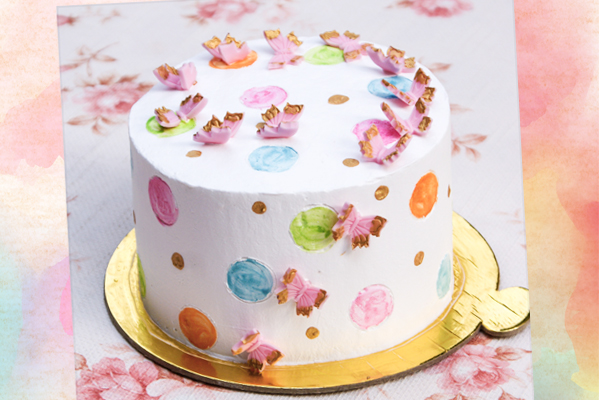 This is a three layered chocolate cake, filled with homemade organic strawberry vegan ice cream, covered with non-dairy whipping cream - perfect for any baby shower or summer soiree.
2. These rich and moist Vegan Chocolate Caramel Brownies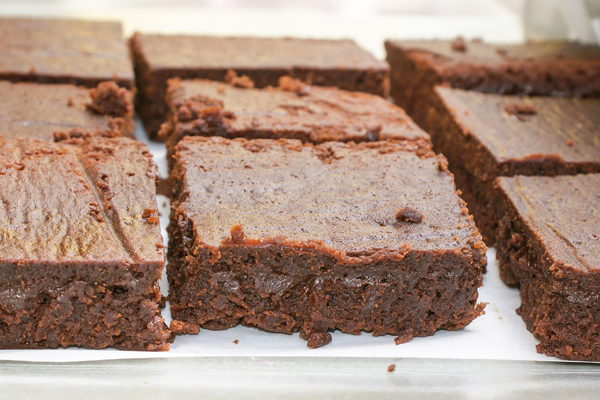 Chewy, gooey and delicious - adjectives that can't really describe how good these brownies are. Introduce them at your next party, it'll be a hit and a crowd pleaser.
3. Tea time perfect – Fruit Cake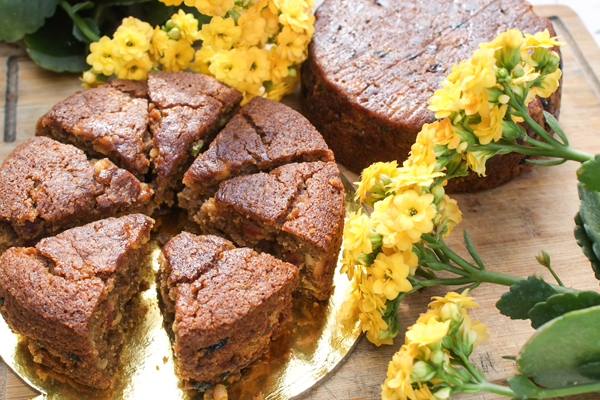 If you're like us and love a good slice of cake with your tea, you won't be disappointed with this choice. This is traditionally known as the Christmas cake, but this version is whole wheat, vegan, organic and packed with orange peel, sultanas, dark raisins, cashews, apricots and cherries, this cake is brought to life with notes of cinnamon, nutmeg, ginger and clove. Great all year round!
4. Chocolate Birthday Cake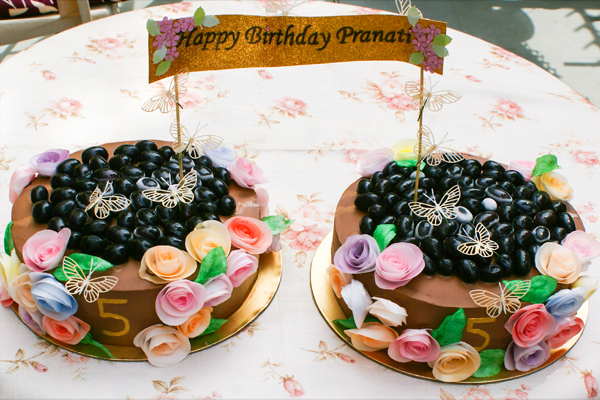 Chocolate sponge layered with berry flavoured non-dairy whipping cream, and fresh organic grapes, covered with chocolate ganache, hand painted and accented with wafer paper flowers and butterflies. This is a choco lovers dream and great for your bestie's birthday celebration.
5. Vegan Ice Cream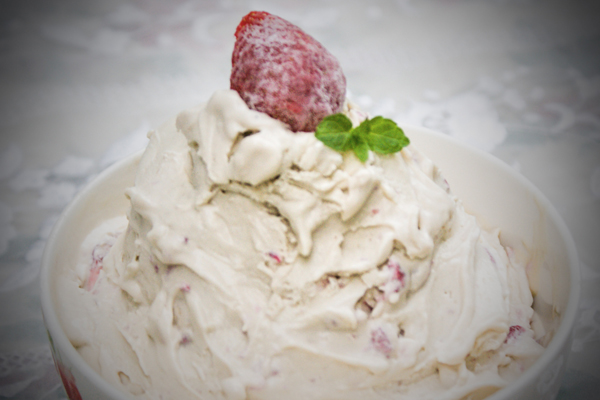 Who doesn't love ice cream? Bakeart's all vegan organic strawberry swirl ice cream is to die for. It's also guilt free as it is gluten and refined sugar-free - that after dinner sweet treat never looked or tasted better!
6. Stuffed Buns!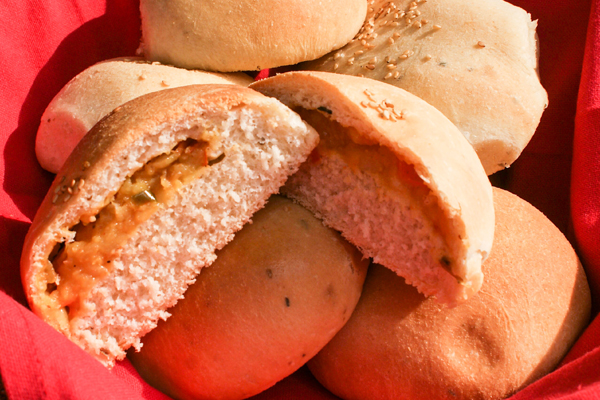 Whether you eat them on their own or with a nice hearty soup, these buns are wholesome and filling. They even make a quick tea time snack
7. Warm Marmalade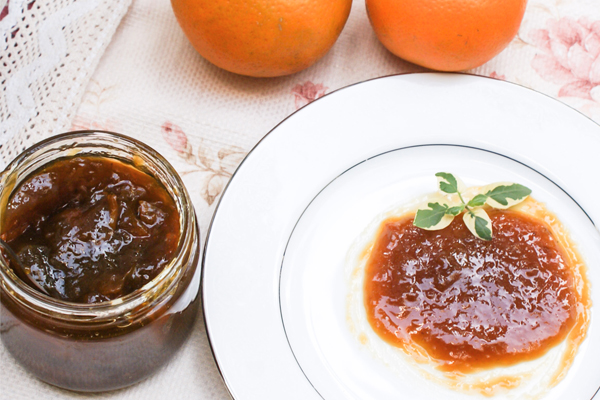 If you haven't yet tried a piece of warm toast with marmalade, then you're clearly missing out. Bakeart makes a seasonal marmalade that is made with 100% organic oranges, no artificial gelling agents like pectin and only 17% organic cane sugar. It's a kitchen staple and must try!
8. Raisin Bread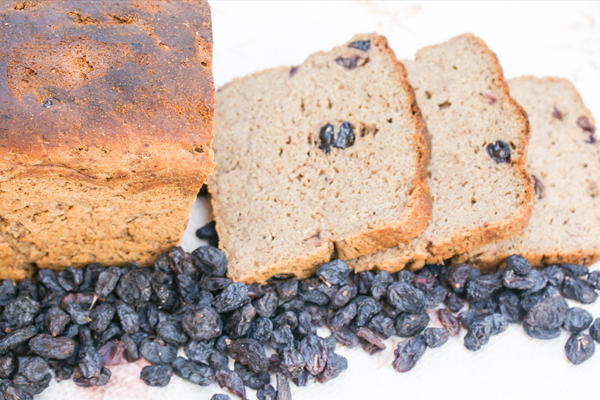 Weekend mornings are made even more special when you treat yourself to a hearty piece of raisin bread. It's also gluten free and mildly sweetened with dates. We dare you to eat just one.
9. Coffee Cheese Cake – YES PLEASE!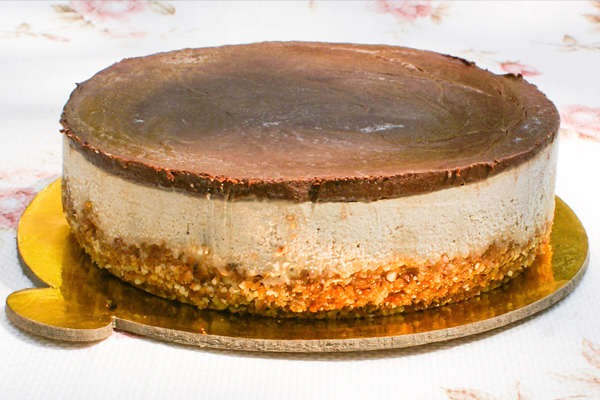 This one is for the health conscious coffee lovers out there. Not only is is oil-free and dairy free it's also sugarless! The crust is made of dates and almonds, the cheesecake filling is made with cashews, coconut, dates and coffee. The top is a decadent layer of Belgian chocolate. YUMMMM
10. Little Bites of goodness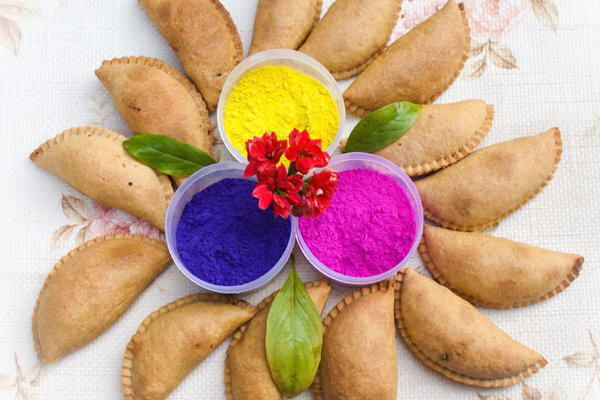 These Gujjiyas are made with organic whole wheat flour, they are also sugar-free and baked. They are stuffed with cashews, almonds, cardamom, dates and raisins - Making it a nice semi-guilt-free treat for the festive season.
It's not every day that a whole company decides to turn vegan, so we sat down with Arti to delve deeper into her bakery.
VF: What was the one thing that made you realise that BakeArt was going to be a success?
AJ: Bakeart is an enterprise based on love and compassion. I didn't need market research or statistics to be convinced that food made with love and representative of healthy and ethical eating would work. Over time we have very sharply defined our USP - we serve vegan, organic, trans fat-free, preservative free, chemical free, refined sugar-free food with options such as gluten free, sugar-free and oil free food. Every single order at Bakeart is custom-made; patrons choose their flours, sugars, oils or the lack of any of these. Even the baking powder used for food preparation is aluminium free. While ingredient quality is the corner stone of our success, all food is made with a prayer in our hearts and a sense of blessing. I can tell you that there is no recipe for success better than that.
VF: What's the one problem that every vegan entrepreneur will face when opening their company?
AJ: The lack of conviction! If you believe and connect at all levels with the work that you do, there is every reason for you to succeed.
VF: How easy or hard is it to make vegan desserts that taste as good as regular desserts?
AJ: Vegan desserts taste better than their non-vegan counterparts and we have a trove of regular non-vegan customers to back that claim. Any and all recipes can be very easily veganised. Eggs can be substituted with flax meal or aquafaba, butter with an equal weight of oil, dairy cream with coconut cream or non-dairy creams, buttermilk with vegan curd or a mix of plant milk and vinegar, cream cheese can be made by fermenting cashew paste!
VF: what do you want people to know about vegan baking?
AJ: Vegan baking is an expression of healthy compassionate living. It is an art form like all food preparation is. By the nature of its chemical, hormone and cruelty-free ingredients, vegan baking brings to your body and spirit what all food should – to be nurturing. Veganising food means choosing to live with empathy, kindness and compassion; choosing to live without adding to the body a slew of artificial chemicals. Our food, air and water are already laden with pollution and chemicals. I see no need of adding to this cocktail by consuming animal products and ingesting and inflicting pain and suffering.
VF: Tell us the most touching order you've ever received.
AJ: A lot of work that we do at Bakeart is for children with special needs. Last year, I received a call from a mother looking for a gluten free cake - made with no sugar, no baking powder, no chocolate, no salt and only cold pressed coconut oil. I ended up making my own baking powder, using hand blended date paste. Making my own gluten free flour mix and frosting the cake with date paste, almond butter and Dutch cocoa. Only much later I was told that the child is autistic. The mother shared a small video clip of her son cutting the cake and he didn't let anyone even touch the cake. It moved me to tears and I felt blessed to have been able to make a cake for this young angel.
VF: Tell us a funny incident that happened in your kitchen
AJ: The funniest incident that has happened in my kitchen was discovering only a half sheet of wafer paper from a freshly received lot. These are imported and expensive, so I complained to the supplier who pulled up the whole supply chain back in Europe; only to be told 12 hours later by my sheepish child that she had eaten it. It was at once embarrassing, funny and relieving to know the truth!
Like this article?
Read: Mumbai's First Raw Vegan café at a Healing Centre
Read more: Just Be - New Vegan Only Restaurant in Bangalore!
AUTHOR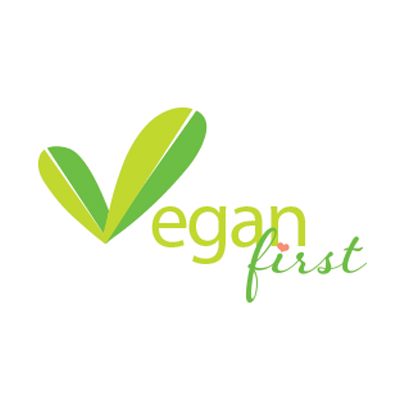 trending
Be a Vegan First Informer
Send us buzzworthy news and updates
related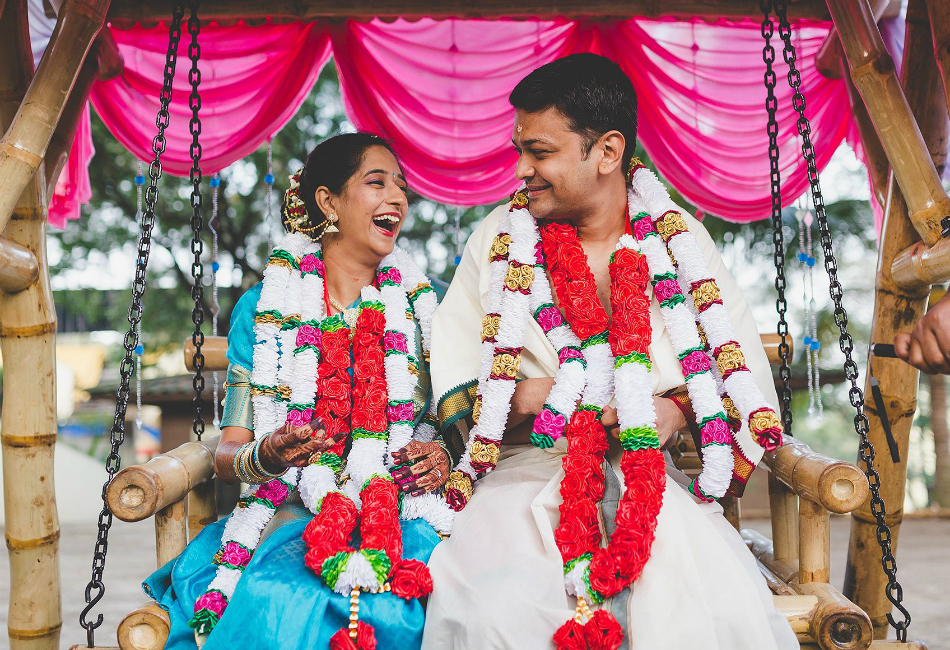 Shasvathi & Karthik's Vegan and Eco-friendly Wedding Will Definitely Inspire You!
3.8 K