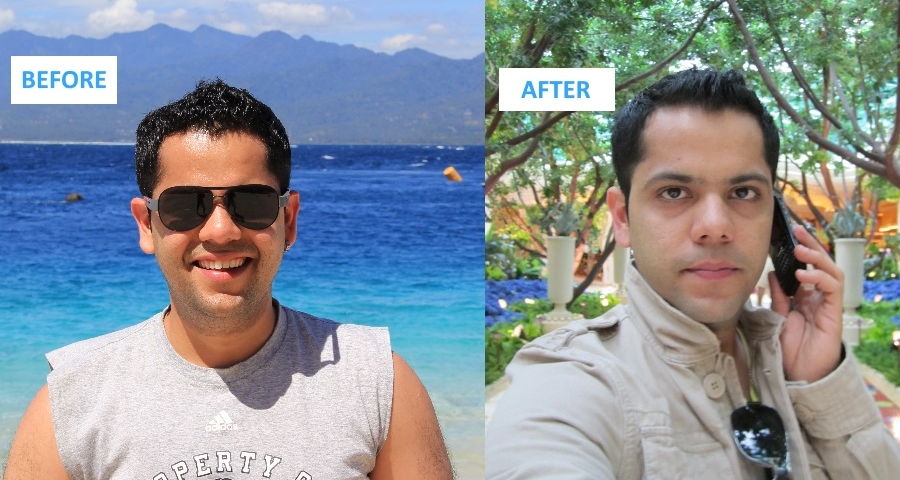 I quit Milk and Regained my Health
Sunny Gurnani was a regular guy working at a technology start-up in Bangalore when his weight and health started taking a turn. He decided he needed to drastically change his life for the better. He like many men in their 30s experienced poor-lifestyle health issues and sought out professional medical help which didn't provide a solution. All this changed, when he chose to give up milk and his old eating habits and switch to being a plant based vegan. Here is his amazing journey:
I am 34 and currently running a technology start-up from Bangalore. Born and did my schooling in Andhra Pradesh, before moving to Australia for my graduation. I spent over a decade in beautiful Sydney working in various technology companies and have now been in Bangalore for almost 3 years.
Initially, I went vegan for health reasons but found several excuses to stay vegan after that. I had bad acidity problems and ran around five different doctors for over two years in Sydney. I was put on antibiotics for months, was asked to stop wine, chillies, spices and a million other food items but had no luck. I was even tested for lactose intolerance but the test turned out negative.
Early 2014, after two years of being dependent on doctors, I decided to fix myself and started reading about the problems I was facing and if any solution existed. I came across the vegan diet (yes, at the time it was only a diet for me) and then decided to give it a shot for a few weeks. Three weeks into turning vegan, the magic happened. I was a vegetarian before turning vegan but was big on curd and a few dairy products. It was unbelievable, my two-year struggles, which doctors could not identify, was fixed by eating simple and basic, plant-based food. I never looked back!
The Trials and Tribulations of the Vegan Transition

At the time, I was in living in Sydney and there were quite a few dairy alternatives available so the transition of food was not the biggest challenge due to easy availability of vegan options. However, there was a social stigma of what people around me would think if I stopped eating dairy which quickly went away as I have a very accepting family and friends.
Transitioning to a vegan lifestyle can seem daunting but often the idea of any big lifestyle change is a lot scarier than actually doing it. It was the same in my case but it was easier than I thought it would be. The biggest challenge was to give up lassi, curd rice, and regular masala chai and coffee. However, there are many alternative to that now too, so I don't have those major cravings anymore. My favourite vegan dishes are Tofu stir fry with peanut butter base, Avocado and salad wraps and variety of sandwiches with hummus.
The biggest support system, my wife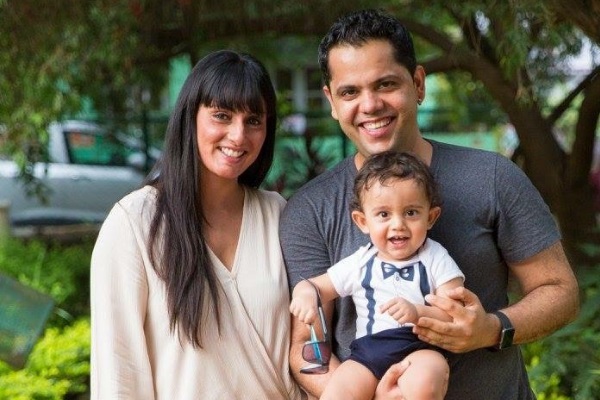 Initially, my family may not have liked it too much but no one resisted as such and why would they anyway. However, one person I think who was inspired the most is my wife, Leena who comes from hardcore meat eating family but now hardly eats meat few times a week. Now, she even runs a 100% vegan cake and dessert business called CRAVE. She went through a lot of courses in Australia and plenty experimentation to change her non-vegan business into a fully vegan one. She even went ahead and decided to raise our little one as a Vegan (born Nov 2015).
Happy and Healthy
Health wise, my 2 years of severe acidity disappeared in 3 weeks. Can't think of anything being fixed in such a short amount of time, let alone my health. I come from a family history of heart diseases, BP, blood sugar, and obesity and I am the only one in my family and extended family who has managed to stay away from all this. My family members jokingly call me the black sheep of the family. My vitals and lab tests every year come clean and I have become a firm believer that each of us has the ability to prevent certain diseases and disorders by the foods that we eat.
Everyone should give veganism a try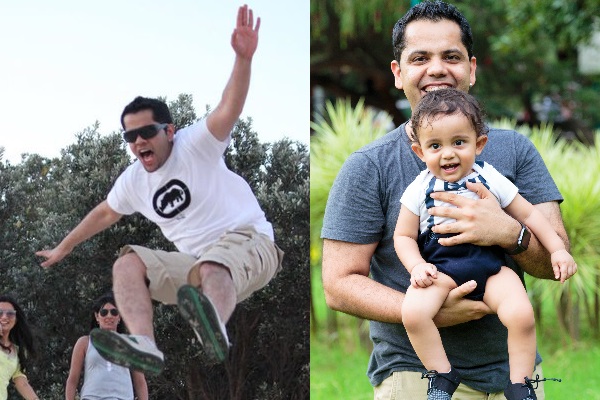 A plant-based diet can drastically improve your health and is great for the planet too. It's the best way to help animals: every vegan saves more than 100 animals a year. A vegan diet consists of vegetables, grains, nuts, fruits and other foods made only from plants so when one goes vegan, we naturally tend to eat more quantity of these foods resulting in overall health improvements and did I mention that it's almost impossible to have high cholesterol while you are on plant based diet? Plant based food do not have any cholesterol as cholesterol is made by the liver and plants do not have one.
Keep an open mind and dive in. It depends on the individual but it has personally worked wonders for me and from personal experience, I would suggest jumping straight in without giving your evil mind a chance to think otherwise. If you are too scared, just take a 30-day challenge and tell yourself that the world is obviously not going to end in 30 days. If you do not like it or feel better for any reason, you always have an option to go back to the old diet. Most wouldn't go back as they feel better! And it's quite normal to be worried about what the world (family and friends) will think about this. Just tell them you have been challenged for 30 days and once you are ready for it, you won't think twice to tell them the benefits of the same.
Start with simple meal changes - Replace your morning tea with either green, black or just use one of the dairy alternatives like soy or almond milk to make the good old masala tea. Replace paneer with tofu and keep rest of the spices same, you wouldn't notice the taste difference. Almost all Indian vegetarian meals can be made vegan by replacing ghee with oil, milk with soy milk and paneer with tofu. This applies while you are eating out as well, just tell them you are allergic to ensure they take care of you. Most importantly, if you feel hungry on a vegan diet, keep eating.
There are several awesome vegan communities around you. Just find one and try to meet them as and when you can. If you are from a small town where there is no vegan community around, join one of several Facebook communities for help and motivation. You may also organize a potluck locally and suggest everyone make a vegan meal.
The biggest game changer
There is no doubt going vegan can absolutely turn your life around. I think it's changed a lot for me as a person. When I say this, I mostly envision this newly found state of being awake and conscious. Knowledge of how much our choices affect other living beings, including animals, humans, and the earth. Veganism absolutely brought a new meaning to life by making me think everyone is equal, be it humans or animals. Slowly and unconsciously, this grows on you and makes you a better person with your friends, peers, family members and pretty much everyone around as you start giving equal importance and do not think one is above another for any reason. I'm positive most of the time both at work and home. My mind feels clearer than what it was.
Bottom Line
Give Veganism a chance, we hope Sunny's story was inspiration enough for you to at least give his suggestion of the 30-day challenge a try. If you do, let us know in the comments!
Like this?
Read: #VeganStories: Kamal, A Charted Accountant By The Day, Animal Lover For Life!
Read more: This Muslim Boy chooses to Celebrate EID Differently
AUTHOR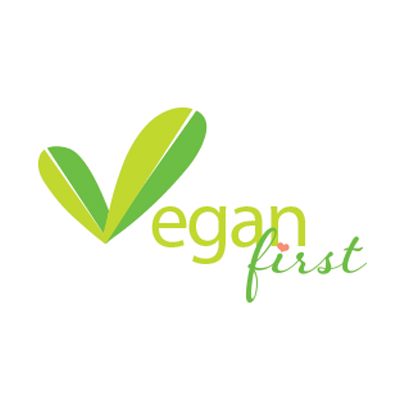 trending
Be a Vegan First Informer
Send us buzzworthy news and updates