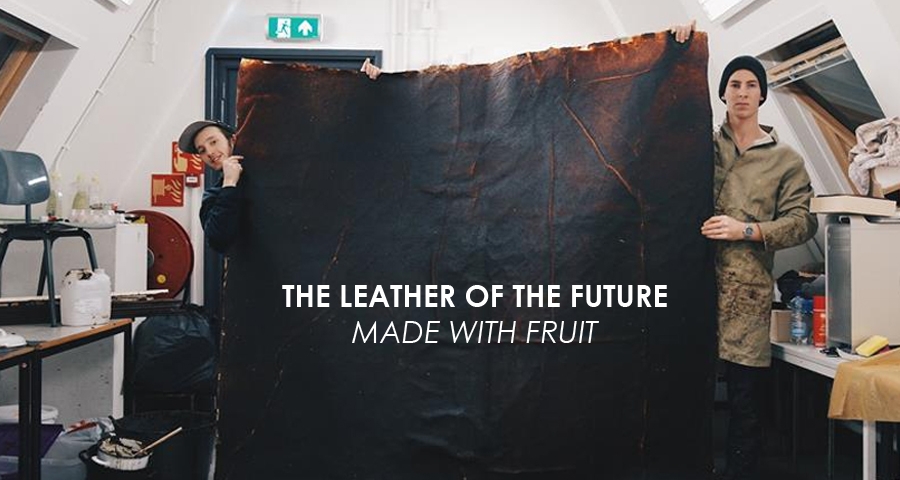 Leather Made Out of Fruit Waste? Yes, Please!
We ran this story a couple of month ago and we're so happy to see that the boys behind the label Fruileather Rotterdam, Koen Meerkerk and Hugo de Boon, have turned this college project into a business. They've even recieved some funding from Rijksdienst voor Ondernemend Nederland - RVO.nl and Ministerie van Economische Zaken to subsidize their project. Congrats guys! Read on to know more about their product.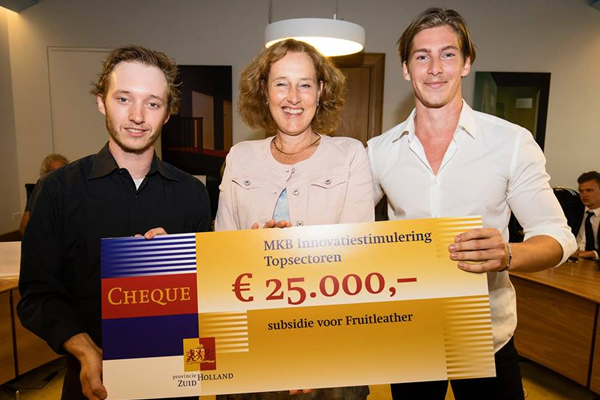 Image courtesy Fruitleather
Leather in the world of fashion, is that one material that spells out luxury in it's purest form. To many, getting a special type of animal hide to own that fancy bag or the cool jacket is almost a novelty, one of it's kind. A bag made out of ostrich or crocodile skin can cost up to a couple of lakhs if not more. What hurts us the most is the process of extracting that particular kind of leather. We are essentially exploiting other beings to get this highly self indulgent product. It not only seems wrong at some level but the overall effect creates a lot more environmental issues that we are all becoming of aware of in this time and age!
In this given circumstances, there are some samaritans who want to find the right substitute for this material so that the unique feel of leather is not compromised. What could be better if we were to find this alternative along with contributing to an even bigger cause? Creating leather out of vegetable waste seems like an ideal way to accomplish that.
A group of undergraduate design students from Netherlands have taken some conscious efforts of hand holding this project. This team of six students from the Willem de Kooning Academie in Rotterdam haven taken up a classroom project a bit seriously to actually resolve the bigger social issue of our times, i.e food waste.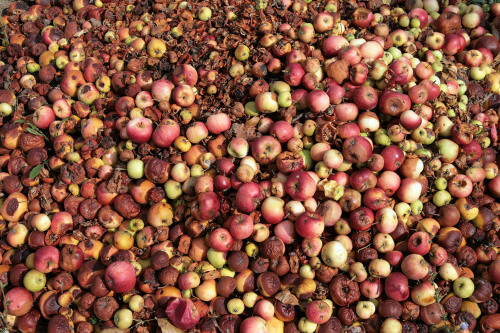 Image courtesy Shutterstock
After looking at their immediate surroundings and a lot of research, the team came about to understand that kilos and kilos of vegetable wastage happens on a daily basis most of which comprises of overripe yields and left overs. These vegetable and fruit vendors would illegally dispose the remaining waste to avoid paying extra money for the disposal.
The project namely Fruitleather Rotterdam, encompassed retrieval of this leftover mangoes, apples, oranges etc to manufacture this material.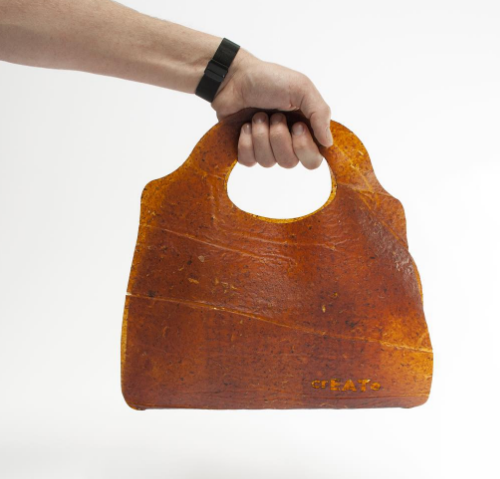 Image courtesy Glits_mx On Instagram
Though the process of creating this material is not entirely revealed by the team, the few essential things we know is that after the collection of waste, the seeds of the fruit is removed and then everything is cut and mashed. Bacteria is removed by boiling this substance so that there is no further rotting. The paste is then spread on a certain surface which is carefully chosen to help in the drying process. After which the final production of the leather like material is undertaken. .
Though there is not much pictorial evidence as this is a top secret recipe, this team has created handbags, shopping bags and lamp shade made from this revolutionary material.
A lot of biggies in the leather industry want to get their hands on this socially conscious product and thus this material is finding it's way into mainstream commercial fabric production. The team is currently working on increasing the tenacity, durability and viability of this genius product and we animal lovers find this a very comforting thought!
Featured Image : Fruitleather Rotterdam (Official)
AUTHOR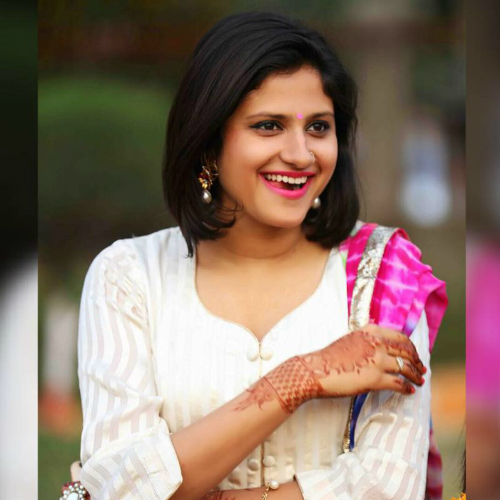 trending
Be a Vegan First Informer
Send us buzzworthy news and updates
related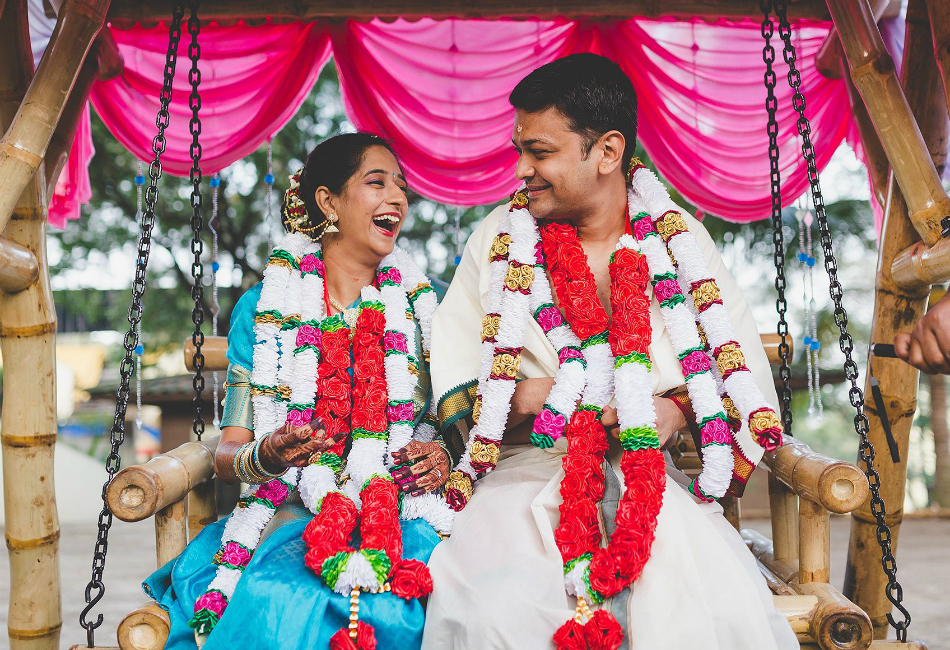 Shasvathi & Karthik's Vegan and Eco-friendly Wedding Will Definitely Inspire You!
3.8 K