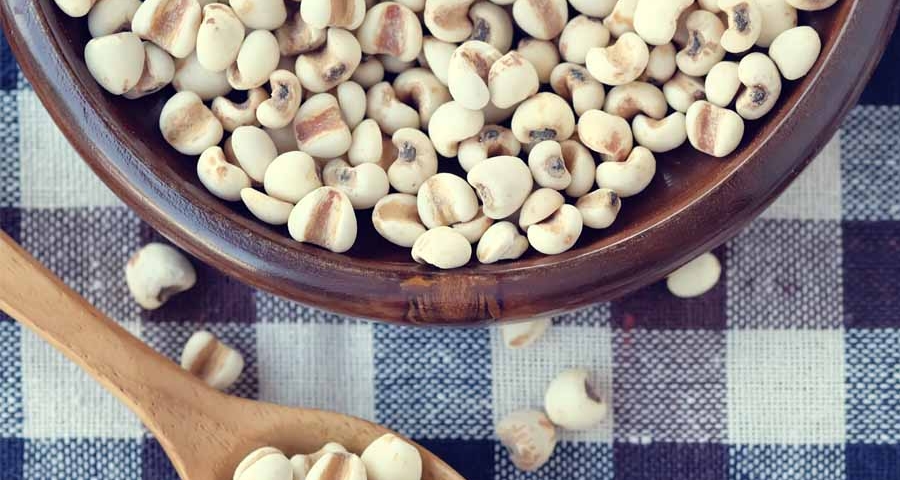 Magical Millets - Why Millets are good for you!?
Millets- isn't there a kind of magic in the word itself? Tiny balls that are power packed with nutrition. They have a wonderful nutty flavour that's missing from all other widely used grains! And I think it's because they are so high on nutrition that one feels full as well as satisfied after eating millets. There's a lot of information available on millets lately as we rediscover these wonder seeds.
Millets are a rich source of minerals like iron, calcium, zinc, magnesium, phosphorous and potassium. For example, Ragi (Finger millet) is very rich in calcium; and bajra (pearl millet) is rich in iron. They also contain good amounts of dietary fibre and various vitamins. Millets are also rich in phytochemicals (non-nutritive plant chemicals that have protective or disease preventive properties) and antioxidants (protects the body from free radicals that can cause diseases like cancer).
Millets are often referred to as coarse grains but I would say they are sturdy grains. I wonder if it would be safe and correct to assume these that these grains make us what they are- Sturdy! Millets grow in the driest regions as they don't need much water or any special conditions. No wonder they are an integral part of our culture and diet.
Traditionally millets have always been a very special part of the Indian diet. In some homes such as mine, bajra is eaten all through the year for dinner. In Manghrol where I come from in Gujarat, every home has bajri na khakhra. These are soft thin rotis made from bajra not to be confused with the crispy khakhras!!
Fun fact! Bajra, also known as Pearl millet is rich in protein, fibre, phosphorous, magnesium and iron.
Another specialty of Gujarat is the Ponk. Ponk is Jowar(Sorghum) that is freshly harvested, roasted with the seedheads under charcoal and beaten to remove the seeds. Ponk is naturally available only during winter months, from November to January. In Maharashtra it's very popular and is called Hurda.
Fun Fact! Jowar also known as Sorghum is high in calcium, fibre, iron, phosphorus, thiamin and protein. Is it also gluten free!
In the south most millets are a staple in every household. They make idlis and upmas to pongals and payasam from a variety of millets.
Jowar and Bajra are the most popular amongst millets. However there are many other millets like foxtail, barnyard, finger, prosso, little, kodo to name a few.
I am sharing two of my favorite recipes. The Buddha bowl is a very different from the usual way of easting millets. It's a high-in-nutrition 1 pot meal that is the best way to sneak in more salad!
Little Millet Buddha Bowl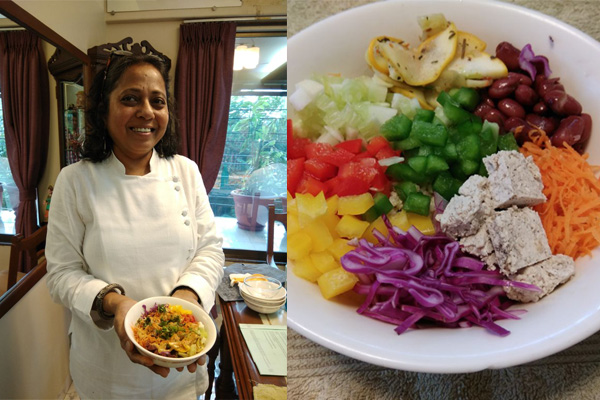 Ingredients:
2 cups cooked little millets
½ cup any boiled beans like chickpeas, black beans, red beans etc
2 tbsp roasted sesame seeds
1 ½ - 2 tbsp lemon juice
1 finely shredded Nori sheet (Optional)

1 large carrot shredded
½ cucumber chopped
1 cup purple cabbage shredded
½ avocado chopped
¾ cup colored bell peppers
Any salad leaves like Lolo rosso, endive spinach, rocket
1/3 cup chopped tofu/smoked tofu( Optional)
Method:
1. To prepare millet, first dry roast it.
2. In a pot, bring to boil the millet, water and sea salt.
3. Cover and reduce to a simmer for 25 minutes. Fluff with fork. Keep aside.
Assemble the bowl:
1. Mix the sesame and lemon juice into the millet.
2. Put in bowls. Arrange carrots, kale, cucumber, cabbage, colored bell peppers, tofu, and avocado on top. Top it with one or both dressings (below) and garnish with coriander and Gomasio (below).
3 . You can use any veggies like mushrooms, broccoli, zucchini, stir fried with herbs and salt. Any types of greens can be used too. Go ahead and make your own version of the Millet Buddha bowl!
For the Tahini Drizzle Dressing
Ingredients:
½ cup tahini
2 tbsp fresh lemon juice
1 clove of garlic finely chopped

¼ - ½ cup water,
salt to taste
Method:
1. Whisk all ingredients together.
For the Cashew Butter Dressing
Ingredients:
1 cup water
½ cup cashew butter
¼ cup date paste / 4 -5 dates
3 tbsp lemon juice

2 tbsp mustard powder
1-3 cloves minced garlic + 1 tsp chillie flakes
Salt to taste
Method:
1. Blend together into a smooth paste.
2. For Garnish Coriander and Gomasio.
For the Gomasio
Ingredients:
½ cup lightly roasted sesame seeds
1 tsp chillie flakes
Method:
1. Coarsely grind the 3 ingredients together and store in an airtight jar. Do not over grind otherwise it will become sticky.
Like this?
Read: Delicious Energy Bites Done 3 ways
Read more: Refreshing Papaya Mango Smoothie Bowl
AUTHOR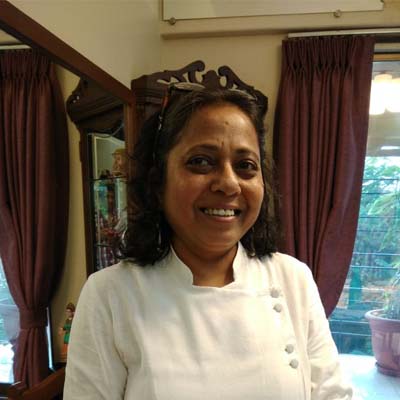 trending
Be a Vegan First Informer
Send us buzzworthy news and updates