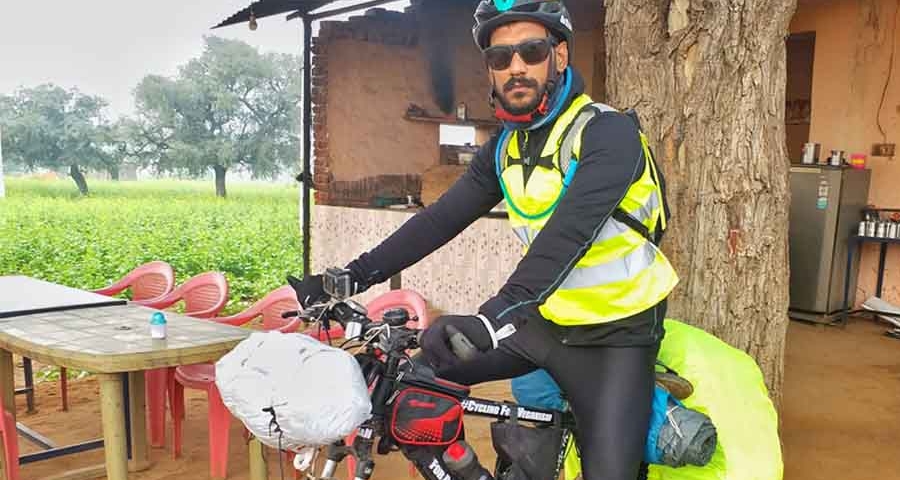 This man is cycling across India to spread veganism
Rohit Ingle is creating waves of change with his activism as he Cycles his way through the country raising awareness about veganism, the reality of animal agriculture, the impact of animal agriculture on the environment and health benefits of a vegan diet. Rohit started the All India Cycling Campaign for awareness on veganism on the 26th of October from Mumbai and will be covering more than 80 cities, travelling for 19000kms in a year. So far, he has travelled across Maharashtra, Gujarat, Rajasthan, Madhya Pradesh, Haryana and Punjab. In a conversation with Vegan First, Rohit gave us a glimpse of his journey and experience:
Former ZEE Entertainment employee and a resident of Mumbai, Rohit has adopted a vegan lifestyle for the last 2 and a half years. He adds, " I had never heard of the word 'Vegan' before an article popped on my Facebook timeline. It was a simple article which spoke about injustice and horrors of the animal agriculture industries which ended with, 'If you are an animal lover you should not eat them.' Immediately I made up my mind to not be part of the misery of innocent beings. I'm driven by justice and empathy."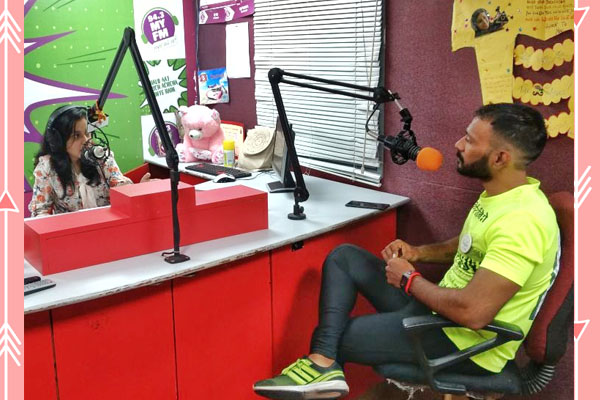 Image Courtesy Rohit Ingle
While talking about his experience and the response he has had till now, Rohit says, "In every visited city, people have come forward to get things done. A lot of people have expressed their interest in switching to a vegan lifestyle. As of now, I haven't faced any difficult situation where I felt really down, this is because of the amazing response from all the cities I have visited."
"The most touching thing was visiting Animal Aid Unlimited, a shelter in Udaipur run by Erika Abrams and her family. There were so many animals in this shelter, mainly due to direct or indirect actions of our fellow humans. Many cases of abused/sick dogs, cows, hens, etc. it literally broke my heart but at the same time, they were in one of the best facilities available in India. Visiting Animal Aid has been an eye-opener for me, it has shown the reality and motivates me to do better", Rohit added.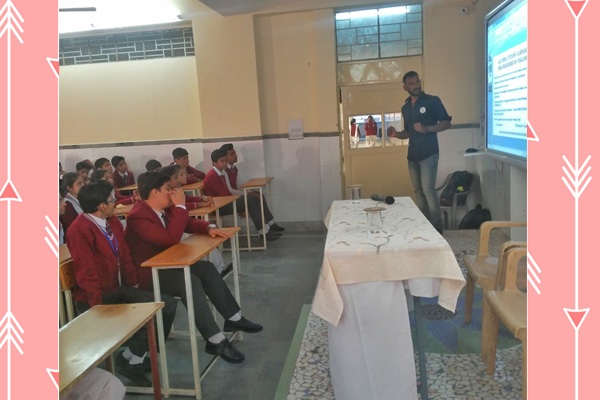 Image Courtesy Rohit Ingle
Every time we try something new, we learn numerous things. Rohit says, "I have learned so much, coming from being an introvert to speaking to a crowd of 500 is something that cannot be expressed in words. This campaign is shaping me to be a better activist. It's helping me to understand the ground level difficulties which would be very helpful in future to work on a better plan, to maximise the effectiveness and get the amazing people around the country to work together as one force for animal liberation."
We asked Rohit Ingle to name his favourite vegan dishes from his ongoing journey:
1 Sizzler
Who doesn't love a sizzling plate of assorted delicacies? A sizzler is like getting the best of everything at one place.
Where? San Sizzler's, Vadodara
Rohit's Rating 3.5/5
If you'd like to make a sizzler at home, we have a great recipe, check it out here
2. Assorted paranthas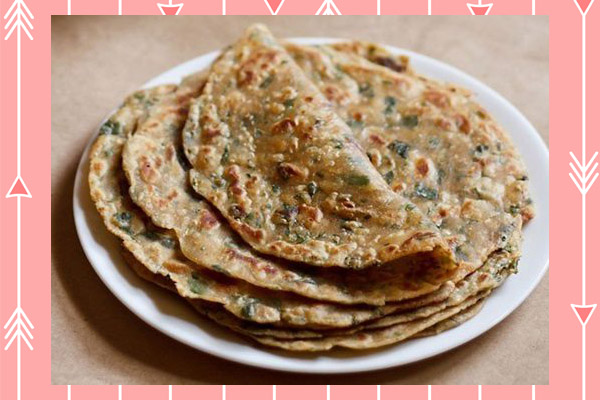 Image Courtesy Vegrecipesofindia
Garma-garam stuffed paranthas are any food lover's weakness. What are you guys waiting for? Go relish different stuffed paranthas now.
Where? Jassi de Parathe, Vadodara
Rohit's Rating 4/5
3. Coconut Milk Crush
This refreshing drink is made with tender coconut flesh, sugar and shaved ice. It tastes perfect as a summer cooler.
Where? Sarafa Bazar, Indore
Rohit's Rating 5/ 5
Check out our coconut based recipe here
4. Shaved ice/Gola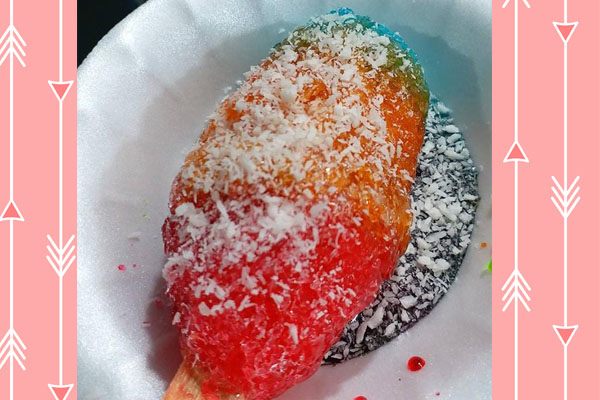 Image Courtesy - Cycling for Veganism (Facebook)
Shaved ice or Gola as we call it, is every child's paradise especially if the flavour is Kaala Khatta.
Where? Sarafa Bazar, Indore
Rohit's Rating 5/5
5. Pizza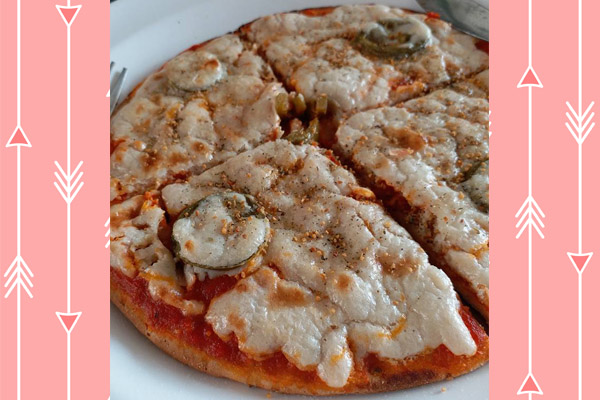 Image Courtesy - Cycling for Veganism (Facebook)
Who said vegans don't eat pizza? Try out various vegan pizzas.
Where? Millets of Merwar, Udaipur
Rohit's Rating 3/5
Try our whole wheat pizza base recipe and our vegan mozzarella recipe. They are yum!
6. Red Sauce Pasta
You can't really go wrong with a bowl of comforting red sauce pasta, luckily most restaurants offer their version of this classic dish.
Where? Yummy Yoga, Udaipur
Rohit's Rating 5/5
7. Brownie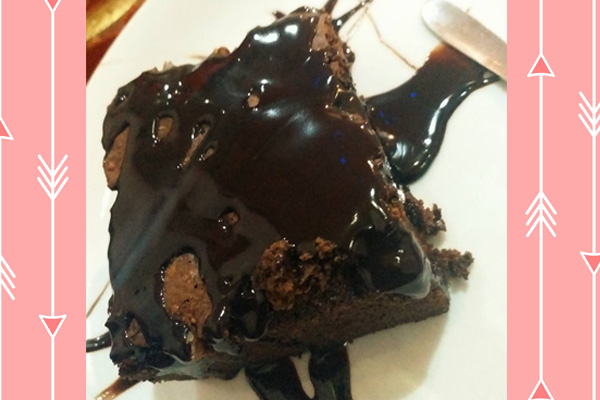 Image Courtesy - Cycling for Veganism (Facebook)
A list isn't complete without a dessert in it and what's better than a brownie?
Where? Yummy Yoga, Udaipur
Rohit's Rating 5/5
If you're craving a brownie now, you've got to try making these brownies that are loved by everyone who eats them
8. Peanut Sauce Sandwich
Where? Grasswood Cafe, Udaipur
Rohit's Rating 5/5
9. Coconut Cake
People usually think vegan baking is difficult but with all the alternatives and substitute available, it's easier than you may think.
By a home chef, Jodhpur
Rohit's Rating 4.5/5
Want to make one for yourself? Here is our recipe.
Rohit Ingle's journey ignites the saying that if you believe in something and have the determination to achieve your dreams, nothing can stop you. We wish him all the luck and success on his journey.
You can help Rohit Ingle by creating awareness and also raising funds through Crowdera and Indiegogo. Also, use the hashtag #cyclingforveganism if you're posting on Twitter or Instagram about his amazing journey
Like this?
Read? This Vegan has taken a Vow of Silence for 1 Year for Animals
AUTHOR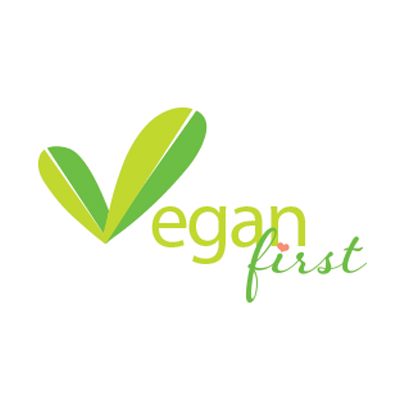 trending
Be a Vegan First Informer
Send us buzzworthy news and updates